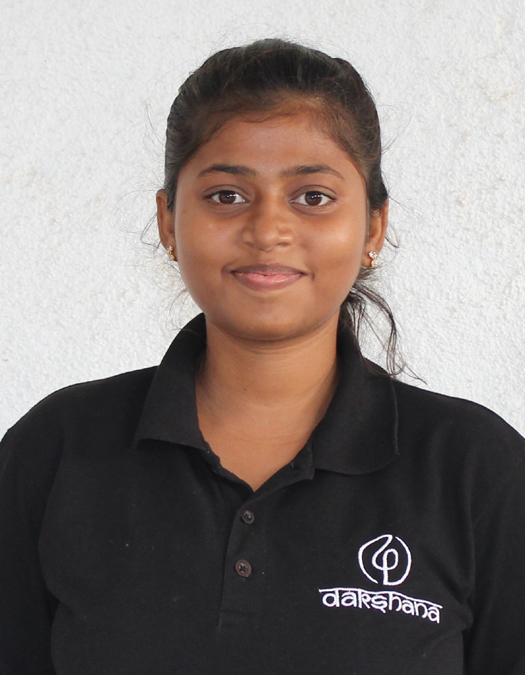 Raginee Shaw
Jagatdal Chasma-I-Rahmat High School
I'd like to become a Dakshana Scholar and hopefully attend Medical college
I am a dakshana scholar n I want to become a great cardiologist for which I will DO THE BEST I CAN DO.
I have seen the result of previous few years of dakshana which were really schoking bocoz almost 99.9% scholars of dakshana
selected in Mbbs and got top government collages as well as many of them had qualified aims also with good ranks.
So I m also fully enthusiastic to give my best effort to get the maximum marks that i can get.
As the coaching here
is of world class level the all teachers here are very polite and humble and are very hardworking
they always try to resolve our doubt especially our physics faculty teacher PRADEEP SIR.
Physics had been a major problem for almost 95% medical students but after studying here I found it bit easier
and I'm feeling comfortable in physics which is a good achievment for me.
We get extra doubt classes for every subject here which are really very helpful.
The scholars here are provided with all the required nessecities.
As are away from our house and other things we can give maximum time to our studies.
I must say dakshana is the best Institute ESPECIALLY FOR GILRS in all respect.
The valley is very beautiful so our morning starts with a very nice view.
Each and every member in dakshana are very well behaved and disciplined .
The scholars here also live a very disciplined life to provide maximum time to their studies other then anythink else.
I one word if I say what I felt here is "DAKSHANA MEANS SELECTION" in top mbbs collages.
From Jagatdal Chasma-I-Rahmat High School
Coaching location: Dakshana Valley Pune, Maharashtra. (NEET 2017-2018)
Coaching Location: Dakshana Valley
Batch: NEET 2018
Scholar Form