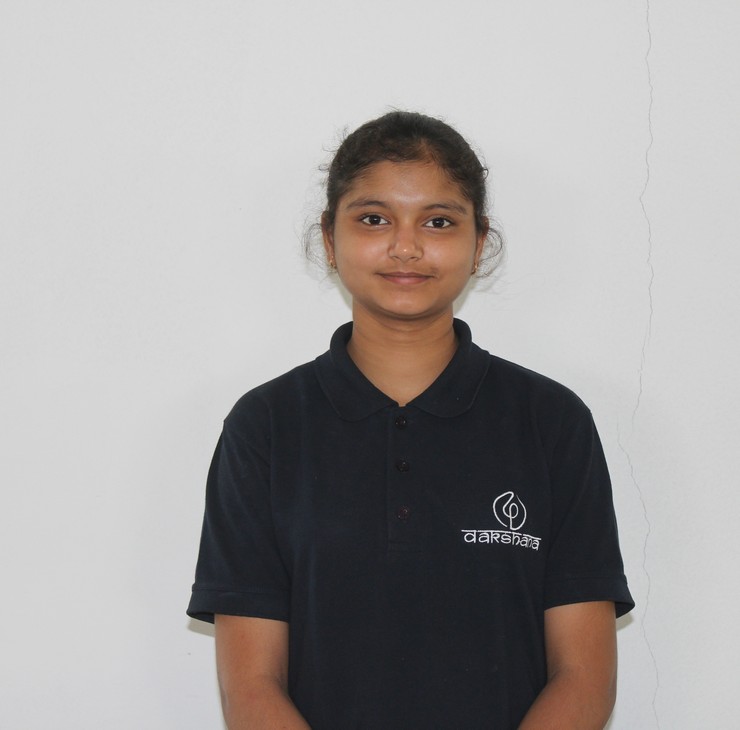 Kajol Kumari | March 17, 2021
Pranjal Pant
RPVV sector 10 Dwarka, Delhi
I'd like to become a Dakshana Scholar and hopefully attend Medical college
hi myself pranjal pant . My father's name is late sh. Jainand pant . I haven't seen him . my mother's name is smt. Hemanti. she is a working woman on a private job. i don't have any sibling. i am only girl child of my parents. my mom is my single parent.
Q2. Why should you be awarded the Dakshana Scholarship ……………..I should be awarded by dakshana scholarship because i think i am capable for having this . to be a doctor is my biggest and only dream and dakshana is one of the ways to achieve my dream.
well if i will not selected to be a dakshana scholar, i will learn a lesson from it that yes there is something missing in my attempts , in my hard work and i will cope up with this problem and will definitely try my best to improve myself.
Q3. What is your ambition in life ……………..I want to become a doctor. I just love this profesion. I think it is one of the best ways to serve our society,city or nation. this is my biggest and only dream and i can't compromise with my dreams .
When i will become successful, I will become a perfect and responsible citizen of our country. I think this is the best way to serve for your nation . if everyone realize his/her duty to be a responsible citizen to follow each rule then it will result in a big change.
Q5. Describe an incident in your life that has motivated/inspired you to do better……………..Actually when i was in 3rd standard , it was my result day and according to my hardwork i was expecting to get 1st position in class and as i reached school teacher declared that i am not first . then my mom told me that it doesn't matter that which position do you get, it matters that how much hard work you did , how much u have learned, by how much percent you have improve yourself so don't be sad.
Q6. Tell us about your interests and hobbies ……………..My hobbies are singing, dancing, badminton. in my free time i love to sit with oldies of my neighbour , i just love this. and actually i also want to take training of indian classical dance.
Coaching Location: Dakshana Valley
Batch: NEET 2020
Scholar Form