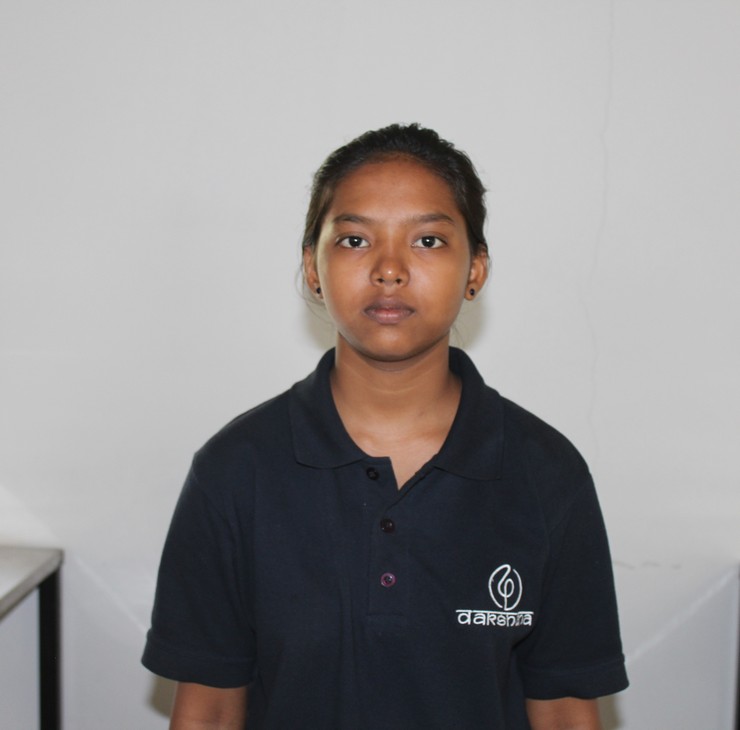 Kajol Kumari | March 17, 2021
Pooja Kumari
JNV Ranchi, Jharkhand
I'd like to become a Dakshana Scholar and hopefully attend Medical college
my fathers name is mr anil kumar swansi.he is a farmer . my mother name is mrs yashoda devi. she is a housewife. i have my only one brother whose name is vivekanand swansi and still he is studying in 7th stander my fathers only hope is to- saw me,acheaving my only goal to becoming a good doctor.
Q2. Why should you be awarded the Dakshana Scholarship ……………..i want to be awarded the dakshana scholarship only because of my aim to becoming a doctor.i know dakshana helps me.i know dakshana is a good plateform which can help me to acheaving my goal.
Q3. What is your ambition in life ……………..to become a doctor and help the poor people of my country.
when i become a doctor,i will organise a free charging medical hospital, specially for those who are not able to pay & are very poor. because iwant to make them happy because i am also a part of this category.
Q5. Describe an incident in your life that has motivated/inspired you to do better……………..it was a horrible night, that night i saw my mother ,she was vomitting and vomitting. we are not able to do anything for her ,lastly my father take a spoon of sugar & some salt in 1 glass of water and then given to mother . then she felt better next day i saw her ,she is doing all the things that she does for every day .& i saw that my father always go to market and for any work at anytime . i always said to him that 'papa don't go "bhut dhup hai ,temperature 40 degree C hai , tabyat bigar jaegi" but papa always reply , dont worry beta jaldi ayenge."from these two day's i realise, iwill do better, best only for ,my father& mother & to make them happy.
Q6. Tell us about your interests and hobbies ……………..i love my most inyerested subject biology.
Coaching Location: Dakshana Valley
Batch: NEET 2020
Scholar Form