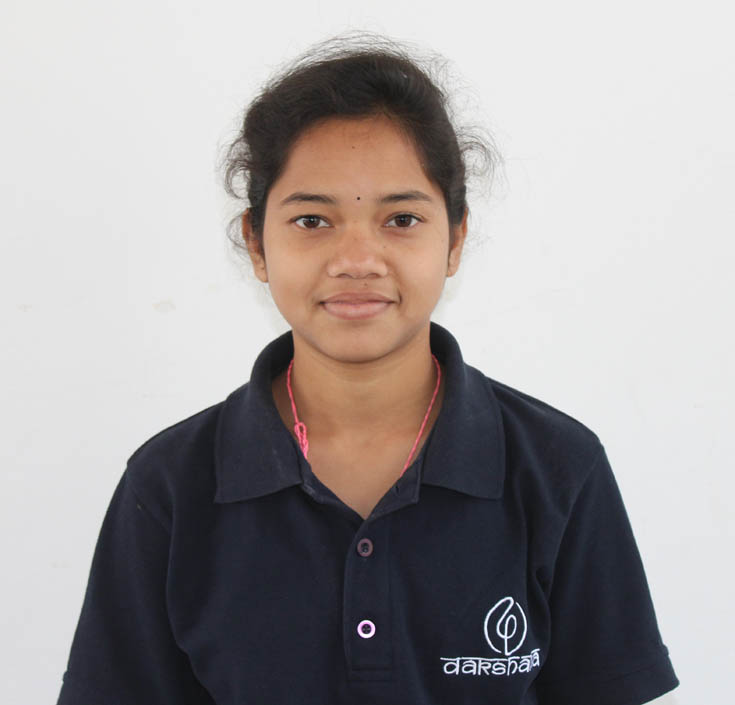 Kajol Kumari | March 1, 2021
Pooja Kisan
JNV Jharsuguda Odisha
I'd like to become a Dakshana Scholar and hopefully attend Medical college
Q1. Introduce your family to us ? ……………..I Have A Sweet Family Which Consists Of Me, My Parents, My Elder Brother, My Elder Sister And My Grand Mother.
Q2. Why should you be awarded the Dakshana Scholarship ……………..I Belongs To A Poor Family.Our Family Fully Depends On My Fathers Occupation. I Have A Great Intrest On Study. I Also Want To Become A Doctor So That I Will Make My Village ,My Parents My Teachers Proud But My Family Is Not So In Position That They Will Aford Me In A Good Coaching Centre For My Better Future.As My Father Is A Farmer. But Still I Iwill Work Hard To Make Them Happy For Me.
Q3. What is your ambition in life ……………..My Aimbition In Life Is To Become A Good Dauhter Of My Parents,A Good Human By Serving Them And So I Want To Become A Good Doctor.
I Will Serve Them With My Full Efforts. When I Will Be Successful My Duty Will Be My First Preference.
Q5. Describe an incident in your life that has motivated/inspired you to do better……………..When I Was In School I Didnot Had Much Understand About The Importance Of Parents, Family But A Time Came When I Was In Home There Was An Exam Which I Was Going To Appear ,Exam Required Many More Documents ,At That Time I Knew That No One Can Be Like Parents . My Father Used To Run Here To Here Even Though He Fail To Get The Document Still He Had Never Told Me That Beta Not Got, He Was Doing His Best So That I Will Not Get Any Problem In The Exam Even At That Time His Health Was Not In Good Position .Countinously 3 To 4 Days He Run For Me I Can'T Pay Cost Of My Father From That Day I Wanted To Give Them All The Happiness That They Deserve.
Q6. Tell us about your interests and hobbies ……………..I Love To Study .I Also Love To Read News Paper,Love To Spend Time With My Family And Friends And Also Love To Listen Song.
Coaching Location: Dakshana Valley
Batch: NEET 2021
Scholar Form