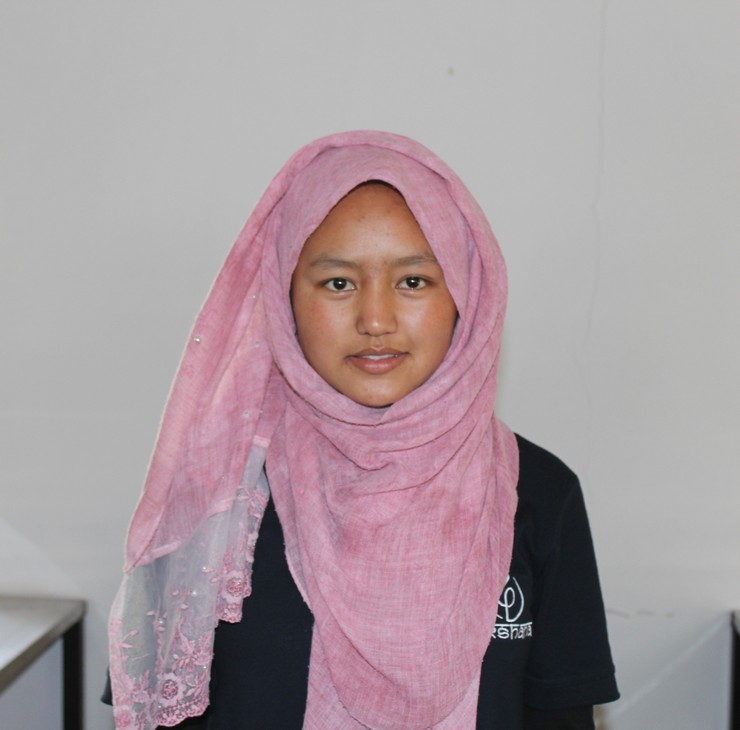 Kajol Kumari | March 17, 2021
Omul Baneen
JNV Leh, Jammu & Kashmir
I'd like to become a Dakshana Scholar and hopefully attend Medical college
My family consists of four members .My father ,my mother and younger brother and me.My father is ex service man.Nowadays he is indulged in farming activities.My mom is house wife .My brother studies in 10 class at government school.One of my uncle works in electricity department.my another uncle is a farmer and lives in village .My family lives in village.We don't have any other source of income than my father's.
Q2. Why should you be awarded the Dakshana Scholarship ……………..As Dakshana provides a platform for those students who are poor and can't afford good quality education and many more.so that student can achieve what they dream .As i also have dreams and also parents dream that i want to fulfill. Without any support i can't achieve it .So Dakshana is providing that support.I really want to do something so that my parents will be proud.if i will not get selected as Dakshana scholars first of all i will feel unlucky for that .but still i will try to find a good college.
Q3. What is your ambition in life ……………..my aim is to become a doctor.A doctor who is specializes and well experienced.i always love to help people .I especially help those who needed help the most.i want to treat people as they cant afford for medicines and give free of cost medicines to them .i also want to study psycology because nowadays people undergoes stress and depression .i want to help them get out of those situation.
as i already mentioned that i want to become a doctor .Surely if i become successfull then i will open health centres at remote and poor areas i will treat once in every week free checkups to poor people .at the health centres free medicines will be provided .I will also organised small counciling at villages about health and hygiene so that they can have a good and healthy life
Q5. Describe an incident in your life that has motivated/inspired you to do better……………..Many incidents took place in my life .mostly i have lost my beloved ones. but one incident change my life .my father used to run small shop at leh .Due to religious issue my father had to move from that .we used to live in a rented home and we had to move from that .my brother used to study at a private school he had to move to govt. I had to suffer a lot. My father cant get a job because of low qualification.all this things makes me sad and want to get out of this situation which can be done only by education . i really want to achieve something in my life.
Q6. Tell us about your interests and hobbies ……………..My hobbies are reading novels ,listening songs and sometimes i love to sing songs .I also like to play volley ball.
Coaching Location: Dakshana Valley
Batch: NEET 2020
Scholar Form