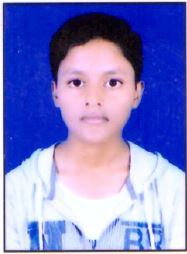 Noorshaba
JNV Kushinagar, Uttar Pradesh
I'd like to become a Dakshana scholar and hopefully attend IIT
I'd like to become a Dakshana Scholar and hopefully attend Engineering/Medical college because ?..
The first reason for me to apply for Dakshana scholarship exam is that it is the way which can lead to my goal. Because of poor economic condition of my family, I need it which can make my future bright with making my dreams real. I?m much interested in Maths, Physics and Chemistry and that?s why I want attend Engineering. Obviously, it is all I?m doing for myself and my family but it?s also a truth that it will lead to help of my society as well as our country. My dreams also include interest of our people and country.
Actually, it was compulsion for me to study. But gradually became my necessity and then my passion to serve others. It is a truth that one who can help herself only can help others otherwise if we can?t help ourselves then how can we for others.
I want to become IITian and for it an atmosphere is needed which I can get by becoming a Dakshana Scholar. Gautam Buddha left all his luxurious for sake of knowing the secret of life and I have no luxury except a good sleep which is also sacrificed for a future in which in I can give luxuries to others.
I know I will do best for my country, not only to pay my regards to it, but it?s my faith my love towards it.
In this way, I?ve many goals only for one goal to serve. My parents are the most struggling persons I have seen.
There is only I but it?s not selfishness. It includes the interest of you too.
From : JNV Deoria, Uttar Pradesh
Coaching location: JNV Lucknow, Uttar Pradesh. (IIT- JEE 2017-2019)