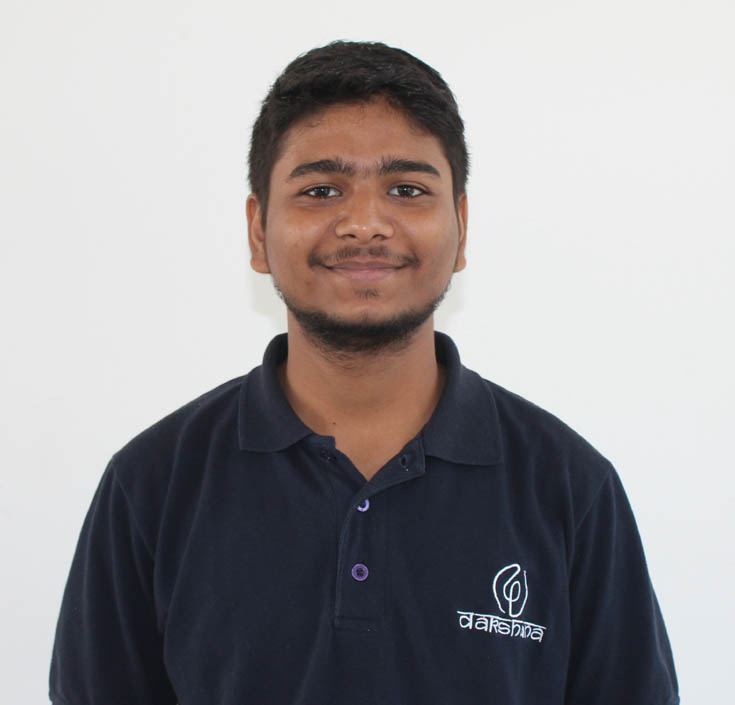 Kajol Kumari | March 1, 2021
Mohit
Sarvodaya Kanya Vidyalaya O Block Mangolpuri Delhi
I'd like to become a Dakshana Scholar and hopefully attend Medical college
Q1. Introduce your family to us ? ……………..I Mohit Telling About My Father Named Rajesh Kumar Who Is Working As A Labour For Running My Home. My Mother Named Madhu Handling My Home Very Perfectly. She Is My Inspiration To Do Everything In My Life. My Brothers Are Working Hard Well To Help Me In My Studies. My Father And My Whole Family Wants Me To See As A Doctor. They All Have Been My Inspiration In Doing Hard Work And I Want To Make Them Feel Proud By Becoming A Doctor And Want To Give Them All The Happiness.
Q2. Why should you be awarded the Dakshana Scholarship ……………..I Should Be Awarded For The Dakshana Scholarship Because I Am A Hardworking Student And Want Your Support For Becoming A Doctor. As Everyone Knows The Dakshana Valley Is The Best Place To Study For Competitive Examinations So I Should Be Awarded Scholarship. If I Wouldn'T Selected For The Dakshana Scholarship I Will Work Hard At Home For The Neet Exam And Try My Best To Crack It. And I Also Want To Help Privilege Families As Mohnish Sir Is Helping. After Becoming Doctor I Also Want To Help Such Families Those Are Really Required Help. I Will Keep Working Hard For Doing This. This Is The Only Work In The Entire World Which Gives You The Best Smile On Your Face.
Q3. What is your ambition in life ……………..My Ambition In Life Is Just To Become A Doctor And Do Something Good For Society. I Desire To Make All Of My Family Members,Teachers And Friends Feel Proud Of Me And I Want To Help My Nani In Purchasing A Home.
I Would Like To Help The Society As Of Now There Are Many Needy Those Aren'T Able To Get Good Medical Facilities And Need Help. When I Will Become A Doctor I Will Give Some Time To Such People And Assist Them Without Any Fees. My Father Is Also A Very Social Person So This Is His Dream Also That His All Sons Should Do Some Good For The Society And For Needy .So I Want To Help Society And Make My Father Feel Proud Of Me.
Q5. Describe an incident in your life that has motivated/inspired you to do better……………..My Father'S Life Inspires Me The Most For Doing The Best And He Faced Many Problems In His Life Instead Of That He Has Not Given Up, Similarly I Would Not Give Up. My Father Has Started Doing Work When He Was In 8Th Standard And From That Time Still He Is Working. He Is A Superhero Of My Life. I Will Become A Doctor And Give Him The Best Happiness Of The World.
My Mother Also Inspires Me A Lot As She Is Not Completely Well But He Does All For Us. She Is The Best Mother Of The World
Q6. Tell us about your interests and hobbies ……………..I Am Interested In Reading Biology Books And Listening Music And I Am Also Very Talkative Person I Would Like To Tell My All The Memories Of Happiness To My Friends And Family. I Like To Study With My Friends.
Coaching Location: Dakshana Valley
Batch: NEET 2021
Scholar Form