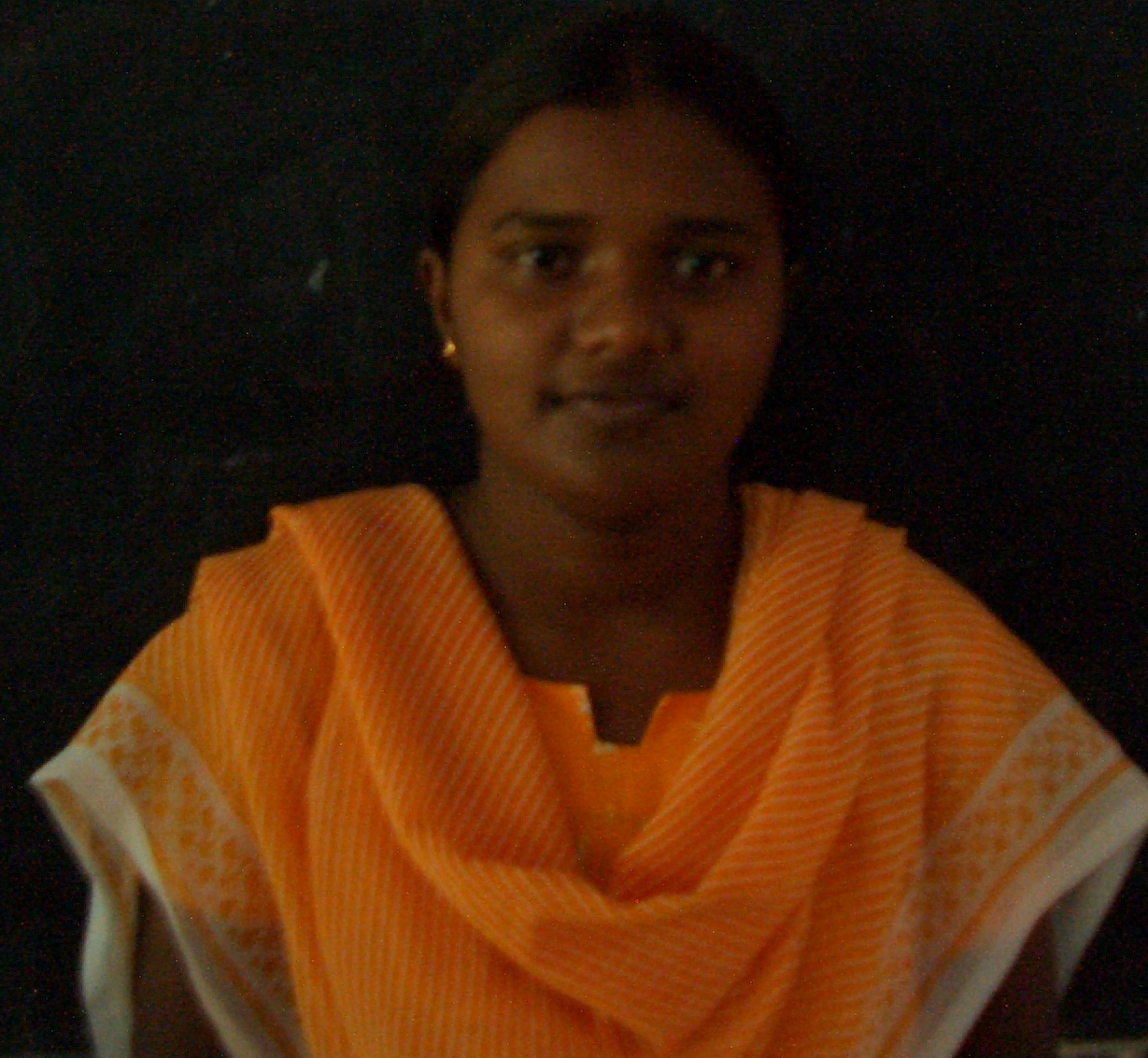 Manasa U.K
JNV Hassan
I'd like to become a Dakshana scholar and hopefully attend IIT
Myself, I am Manasa U.K. I am studying now in JNV Puducherry. I have one elder sister and one younger brother.In my childhood, I did not leave my parents. On summer holidays, my parents used to send us to Grandmother's house to enjoy the vacation. But I used to come back within two days. I used to cry so much in my childhood.This school is not in the big city. It is in the village only. Up to my first year, I studied in Kannada Medium. After that, I joined the English Medium School, but Kannada Medium is also good. My parents desired me to study in the English Medium School and to get a good position. I like all the teachers at our school, and the teachers liked me. My favorite subject is maths. I am very much interested in maths. I like the sisters in our school. I studied in a Christian school. At that time, when I got first rank on a test, I would not get first rank on the next one because I would feel some pride in myself. Now I am not like that. I have changed my opinion now. We have to study for the future, not for rankings. Now I am thinking like that only.
In childhood, I mingled with a lot of friends. I like friendship very much. My parents socialized me very much. When I joined English Medium for the first time, I was not able to understand very much. So my parents would send to my institution for the syllabus. Then I adjusted. Then, after some time, when I was in fifth class, my parents did not know about the Navodaya exam. In our class, everyone was taking the exam, so I also tried. I got into Navodaya. When I cam to Navodaya in sixth class, I cried a lot to leave my parents. That was the first time I had to leave my parents to study in Navodaya. I had no interest in studies at that time. My parents used to come see me weekly on Sunday. After some time, I adjusted to the climate and people, and then I studied well.
Navodaya is a very good school. It has a central syllabus and gives free education. After I arived at Navodaya, I liked it very much. The teachers were like our parents. They treated us as their own children. Any problems we had, they solved. After some time, I knew about the Navodaya samiti. It gives us an opportunity to write exams and play sports and have guides. I passed Rajya Puraskar only through the Navodaya. I did not know about guides when I was outside. Then I went for cluster and all.
In tenth class, I came to know that the teachers tried everything for their level to get good results. After the result of my tenth came, my parents came to Navodaya to get admission in the Navodaya PCMB stream. Somebody told us that the CBSE syllabus is difficult to write, CET and all. My parents told me, "You can do as you wish." But my friends suggested that I come in eleventh class. If I had not come to eleventh, I would not get a golden opportunity. After joining eleventh, the samiti sent my name to write a Dakshana Foundation examination. The center is Bangalore rural. When I wrote the exam, I did not think I would get a selection in the exam. By luck, I got the golden opportunity.
The Dakshana Foundation gave us a foundation for life and IIT exams. It helps a lot of growing children. If it continues its job like this, our country will become a developed country. Now it is a developing country.
This is my first experience in front of a computer, sitting and learning a lecture on the computer. Navodaya and the Dakshana Foundation gave this golen opportunity to have IIT coaching. Several lakh of rupees were spent for each person, so I must pass the IIT. Otherwise, it will vanish like nothing.
From JNV Hassan, Karnataka.
Coaching Location: JNV Puducherry, Puducherry (UT). (IIT-JEE 2009-11).
Current Institute: GSSS Institute of Engineering & Technology for Women, Mysore, Karnataka
Stream: Engineering & Chemical Engineering
Yr of expected graduation: 2015
Note: This is an exact reproduction of the essay sent to us.
Coaching Location: JNV Puducherry
Batch: JEE 2011
Graduation College: GSSS Institute of Engineering & Technology for Women
Stream: Engineering and Chemical Engineering
Scholar Form