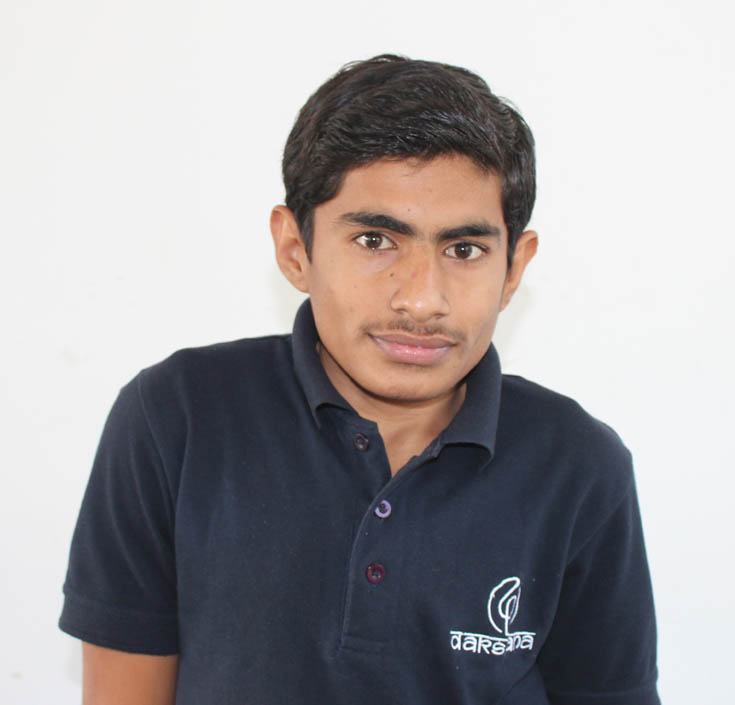 Kajol Kumari | March 1, 2021
Lucky Pal
JNV Barmer Rajasthan
I'd like to become a Dakshana Scholar and hopefully attend Medical college
Q1. Introduce your family to us ? ……………..I Am Living With My Grandfather And Grandmother And With My Uncle And Aunty Because My Father And Mother Had Expired In A Road Accident. They All Loved Me And Support Me Every Time They Always Motivate Me To Do Something Good In My Life.
Q2. Why should you be awarded the Dakshana Scholarship ……………..I Want To Join The Dakshana Because Family'S Financial Condition Is Not So Good But I Want To Become A Doctor So My Family Couldn'T Afford The Coaching Fees So I Want To Join The Dakshana Foundation For Qualitative And Free Of Cost Education For Crack The Neet Exam. And Injection Of Foundation Is My Dream From 6Th Class About Which I Heard From My Seniors
Q3. What is your ambition in life ……………..I Want To Become A Doctor And Serve For The Society And Make Parents Proud On Me. I Want To Become A Good And Responsible Person In My Life. If I Will Become A Doctor Then I Will Operate Poor Patients Free Of Cost.
I Will Help Poor Persons And Patients. If Possible Then I Will Help Poor Children To Educate Them. I Will Also Operate 10 Patients Free Of Cost Every Week.
Q5. Describe an incident in your life that has motivated/inspired you to do better……………..I Am Very Inspired When I Saw Devendra Jhanjharia. Devendra Jha. Is A Pera Olympics Player Who Won Two Gold Medals For India. When I Saw Him I Thought He Can Than I Will Also Do Something Better In My Life.
Q6. Tell us about your interests and hobbies ……………..I Like To Reading ?? Books Running Cricket Etc. I Also Like To Spend Time With My Family.
Coaching Location: Dakshana Valley
Batch: NEET 2021
Scholar Form