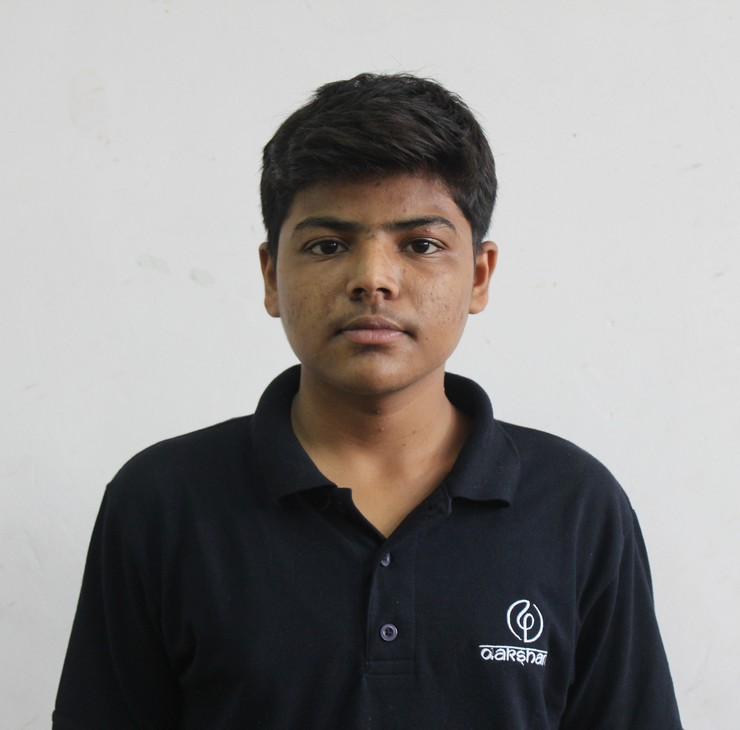 Kajol Kumari | February 27, 2020
Kedar Mastud
JNV Nalanda, Bihar
I'd like to become a Dakshana Scholar and hopefully attend Medical college
Q1. Introduce your family to us?..MY FATHER NAME IS DHEERENDRA KUMAR .HE IS AN IDEAL FATHER .HE IS A SHOPKEEPER .HE WORKS VERY HARD FOR OUR FAMILY.HE IS THE ONLY MEMBER WHO EARN IN OUR HOUSEHOLD THROUGH HIS EARNING WE ARE ABLE TO GET WHAT WE WANT MY MOTHER IS A HOUSE WIFE THUS,SHE IS A HOMEMAKER ALSO,WHO COULINE WE ALL IN SARTAGE.
Q2. Why should you be awarded the Dakshana Scholarship ……………..DAKSHANA BREAKS THE SHACKEL OF POVERTY & THUS I REQUIRED THE HELP OF DAKSHANATO CRACK THE MEDICAL ENTRANCE EXAM
IF I'M NOT SELECTED TO BE A DAKSHANA SCHOLAR THEN I WORK MORE HARD TO BE ELIGIBLE FOR OTHER SCHOLARSHIP PROGRAMME.
Q3. What is your ambition in life ……………..TO BECOME A DOCTOR ,WHO WARIES FOR PATIENT NOT FOR MONEY.
Q4. How would you like to contribute to the society and the world when you become a successful ……………..ORGANIIG CAMP AT DIFFRENT BACK PLACES WHERE PEOPLE SUFFERED FROM LACK OF PERSON HEALTH CENTRE.
Q5. Describe an incident in your life that has motivated/inspired you to do better ……………..THE DAY WHEN I GOT SELECTED FOR JNV RAJGIR ,THAT DAY ,MY FATHER INSPIRED ME TO BECOME A GOOD UMAN BEING & SERVE FOR PEOPLE BECAUSE YOU ARE GOING TO BE HELPED BY THE INDAN GOVERNMENT.
Q6. Tell us about your interests and hobbies ……………..PLAYING CRICKET ,LISTENING MUSIC,STUDY GIOLOGY.