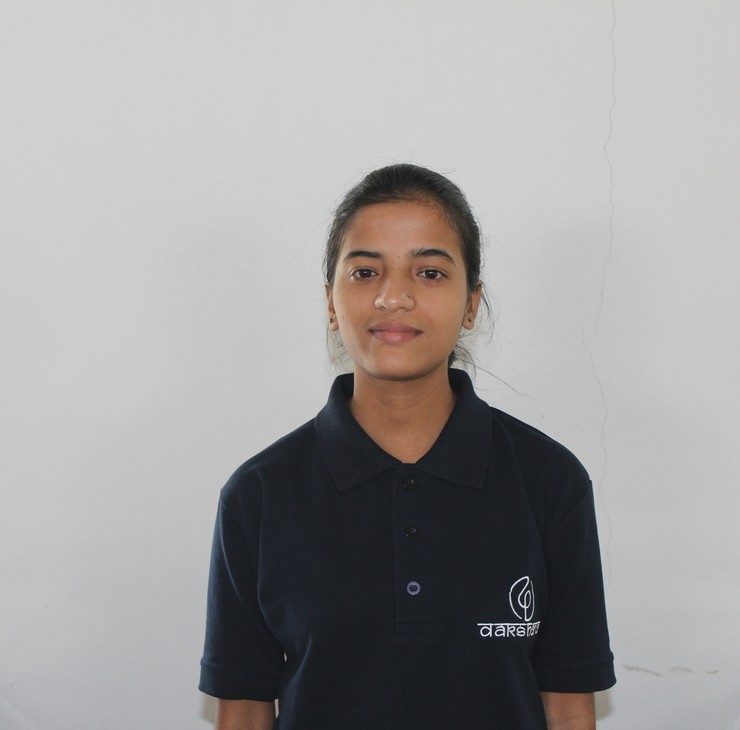 Kajol Kumari | March 17, 2021
Juhi Kumari
JNV Deoghar, Jharkhand
I'd like to become a Dakshana Scholar and hopefully attend Medical college
My father is a buisness man, he did his best for our education. My mother is a housewife. I have two brothers and only one sister. My elder brother read in Deoghar College and younger brother read in Rikhiya. I have no uncle. My mama is also a buisness man.
Q2. Why should you be awarded the Dakshana Scholarship ……………..I think i need of Dakshana Scholarship so much because of our poor economical condition. I am interested for NEET but unable to pay for it. I am good in study and do hard labour for my study.There is a craze to become a doctor in my mind and i wanted to change it in my passion. If i am not selected to be a Dakshana Scholar, then i will try to complete my aim with some where else.
Q3. What is your ambition in life ……………..My ambition is to be a good citizen at first, for my nation. i want to become a doctor and wanted to help everyone from my side as much as i can.
I will help all at my level. I am try to give my best to everyone and specially needed one.
Q5. Describe an incident in your life that has motivated/inspired you to do better……………..When last year, there was selection of 4 students from our school, then my curiosity is increased at sky level to do best and i am inspired very well.
Q6. Tell us about your interests and hobbies ……………..I like to singing, infact it is my hobby.Interested in dancing, many games such as basketball, volleyball, carrom, badminton, painting etc.
Coaching Location: Dakshana Valley
Batch: NEET 2020
Scholar Form