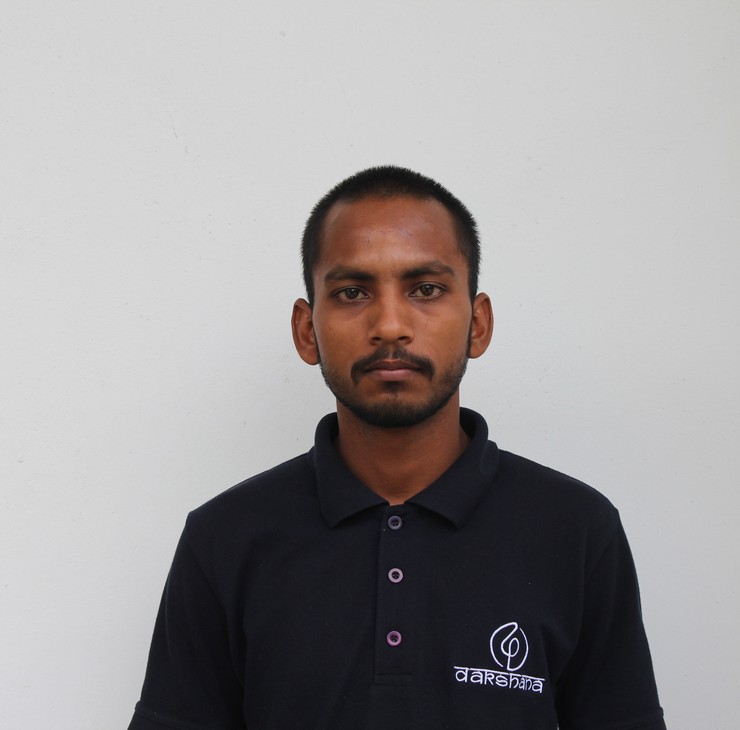 Kajol Kumari | March 17, 2021
Jatin Kumar
JNV Rewari, Haryana
I'd like to become a Dakshana Scholar and hopefully attend Medical college
MY FATHER IS LABOUR.HE EARNED ABOUT 80000 PER YEAR. MY MOTHER IS HOUSE WIFE. SHE LIKE HOUSE WORK.SHE IS PERFECT IN HOUSE WORK . MY SISTER IS B.COM STUDENT. SHE LIKE TO CRACK THE EXAM OF C-TET. MY BROTHER IS 10TH STUDENT IN JNV NAICHANA.HE WANT TO BECOME A NAVY OFFICER.HE LIKE PLAYING VOLLEYBALL.
Q2. Why should you be awarded the Dakshana Scholarship ……………..I SHOULD BE AWARDED THE DAKSHANA SCHOLARSHIP BECAUSE IT IS A GOOD NGO FOR PROVIDING COACHING FOR NEET. AND I CANT AFFORD THE COACHING FROM OTHER INSTITUTE BECAUSE OF MY POVERTY. AND IF I AM NOT SELECTED IN DAKSHANA THEN I WILL DO ANY OTHER WORK.I WOULD TAKE HELP FROM OUR RELATIONERS TO AFFORD ME COACHING.AND I WOULD BECOME A DOCTER. IT IS MY SINGLE TARGET.
Q3. What is your ambition in life ……………..MY AMBITION IN MY LIFE IS TO BECOME A DOCTER. AND TO BECOME A SATISFIED PERSON. I WANT TO BECOME A HONEST PERSON. WHO DO HIS DUTY WITH FULL POTENTIAL AND HONESTLY.
IF I BECOME SUCCESSFULLL IN MY LIFE THEN I WOULD CONTRIBUTE TO THE SOCIETY BY HELPING THE PEOPLE FROM MY DUTY. BY DOING MY DUTY HONESTLY. I WILL NOT DO CURRUPTION. BY HELPING THE PEOPLE CHILDERN IF THEY ARE TALANTED AND THERE ARE SOME DISTERBANCE IN THEIR WAY. THEN I WOULD TRY TO CLEAN THEIR PATH
Q5. Describe an incident in your life that has motivated/inspired you to do better……………..ONE DAY OUR BIOLOGY SIR WERE GIVING A SPEECH. HE IS A GOOD MOTIVATOR AND THAT DAY HE REALISE ME ABOUT MY LIFE. HE MOTIVATE ME ABOUT MY TARGET. HE IS A GOOD COUNCELLOR. HE TOLD ME HOW TO DO WORK HARD AND HOW CHOOSE THE PATH OF SUCCESSFULL LIFE.
Q6. Tell us about your interests and hobbies ……………..I AM A STUDENT I AM INTERESTED IN STUDY SPECIALLY BIOLOGY. MY HOBBIES IS READING AND PLAYING CRICKET.
Coaching Location: Dakshana Valley
Batch: NEET 2020
Scholar Form