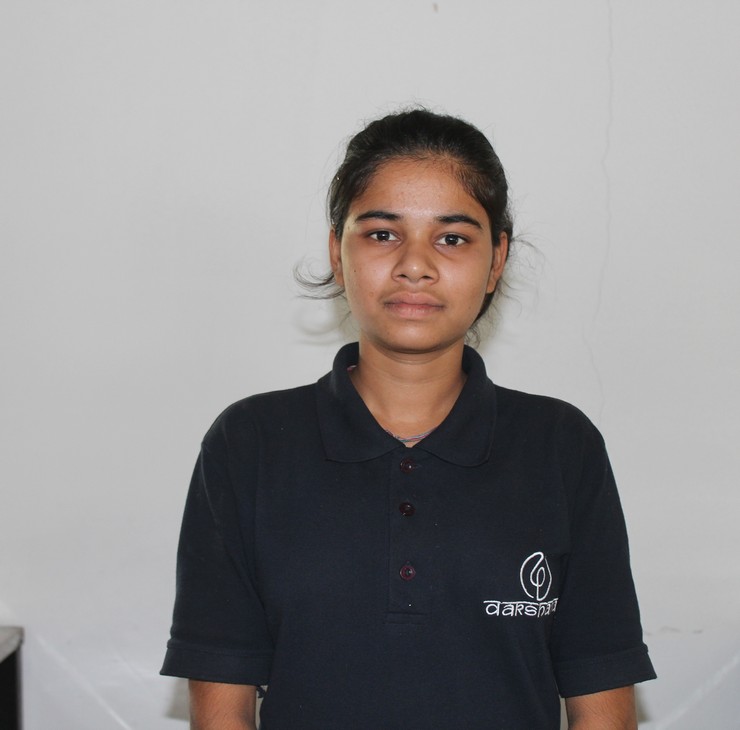 Kajol Kumari | May 22, 2021
Hetalben Patel
JNV Navsari, Gujarat
I'd like to become a Dakshana Scholar and hopefully attend Medical college
Q1. Introduce your family to us ? ……………..my name is Hetal patel .we are living in small village .my father is farmer . and mother help in his work , they work very hard for us.so ,that we get all the things which need.i have one brother and two sisters .
Q2. Why should you be awarded the Dakshana Scholarship ……………..I would like to become dakshana scholar because if i am able to clear this exam then their are many chanses for me to become doctor. but if am not able to clear this exam then i dont think that i am able to become doctor because my family condition is not so good .they are not able to pay so much of money or fee .
Q3. What is your ambition in life ……………..my aim in life first is to keep my family happy and other is to become doctor and to help poor people . i want to full fill my parents dream which they are not able to fullfil now.
Q4. How would you like to contribute to the society and the world when you become a successful …………….when i become su ccessful then i want to help those students who want to study but they have no money or their family background is so poor. and i aiso want to fullfill my prents dream because they work day and night without thinking about them.so , it's my duty to to work hard in studies so that i am able to succeed in my life.
Q5. Describe an incident in your life that has motivated/inspired you to do better……………..When i see my mother and father working day and nihgt without any rest only for us.so, that they can get enough of money to fulfil our dreams, that time I feel bad that I am not able to do anything for them.But this inspired me to do better in my studies.Because if I am not able to get better job then this condition will remain constant.
Q6. Tell us about your interests and hobbies ……………..My interest to help others, to listen music,to read books,to visit new places.
Coaching Location: Dakshana Valley
Batch: NEET 2020
Graduation College: Goverment Medical College Baroda
Stream: MBBS
Scholar Form