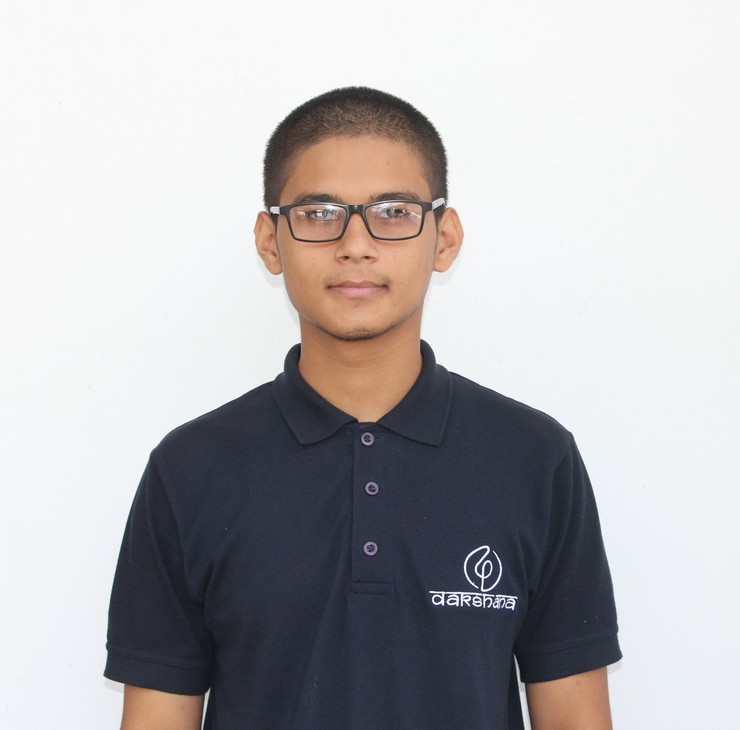 Kajol Kumari | March 17, 2021
Harjit Das
JNV Barpeta, Assam
I'd like to become a Dakshana Scholar and hopefully attend Medical college
my father and mother are the most valuable person in my life they have played a very significant role in my life i have a small sister and also a grandmother who is very lovable to me my father is the shopkeeper and one and only earning person in our family all of my family are very lovable with their blessing i want to lead my life toward the positive direction they are well bleesres of my life
Q2. Why should you be awarded the Dakshana Scholarship ……………..i have a dream to be a doctor but as already known to us now a days without coaching its very difficult to get the medical MMBS seat as i belong to the poor family my parents could not afford that type of money.so i want to be the dakshna scholar
Q3. What is your ambition in life ……………..my ambition is to accomplaish all the dream of my family . i also help to like the poor family in our area i will do work for the betterment of my society
i would like to help the people who are till now has dream but has no monet to accomplish it i aslo all the poor student i want to get out rid of them out of proverty i want to direct all the peolpe toward motivation and toward the possitive direction .
Q5. Describe an incident in your life that has motivated/inspired you to do better……………..till now so many incident had happned in my life that have bring up me motivation one day i have seen the episode of motivation speaker sandeep maheshwari he is the greatest motivation for me till now in this word he said that in this word everybody has the 2 hand 2 legs if they can do why you cant. from that i am motivated yes i can i can do everything i can cross every limit
Q6. Tell us about your interests and hobbies ……………..i like to sing song , i also paly handball and at home i want to spent my most of the time with my family and friends and help them.
Coaching Location: Dakshana Valley
Batch: NEET 2020
Scholar Form