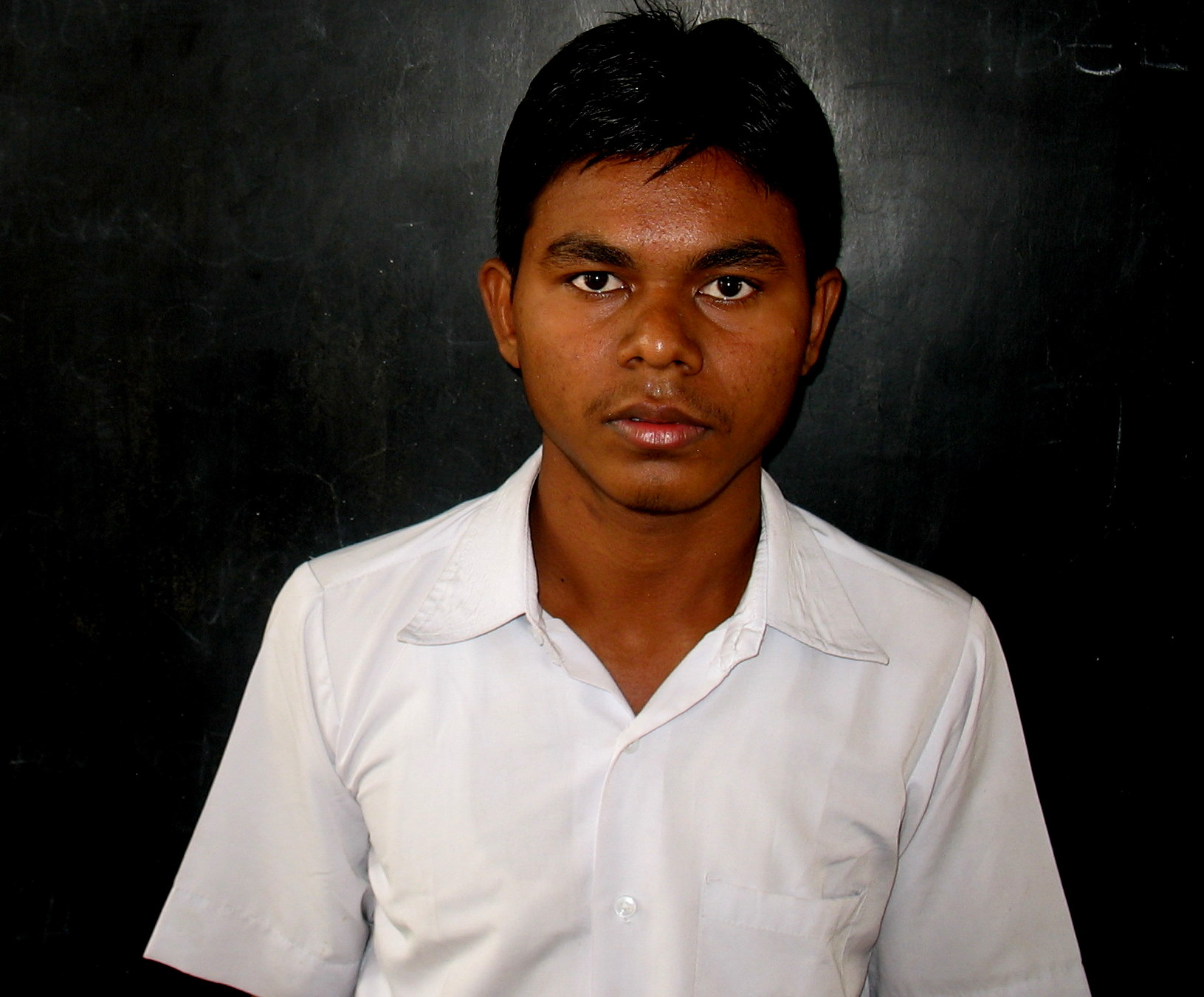 Dheerendra Kumar
JNV Fatehpur
I'd like to become a Dakshana scholar and hopefully attend IIT
Respected Col Ram K Sharma,
I heard of the name ? Dakshana? for the first time in March , 2008 and got attracted towards it immediately. I promised to myself that I would go to Dakshana. The same year , 2 of my seniors got admitted in Dakshana and they inspired me a lot. After 5 to 6 months, I got to know that Dakshana has closed down. I was very sad to learn that. My Maths teacher told me that it is not necessary that if you make it to Dakshana, you would make it to the IIT. He further said that I could do it without going to Dakshana also. From the next centre , I started concentrating on PCM. By the end of the year , it was clear that Dakshana has stopped their activities completely. But on 1st July , 2009 , I came to know that Dakshana has started again. I could not control my happiness as I was sure that I would make it to Dakshana. Then I got to know that only those students can join Dakshana who have scored more than 90% in their 10th board examination. I was depressed because I got 89.6%.
I promised myself that I would appear for the examination in any condition.On 17th July, 2009 , when I got to know that even I would allowed to appear for the test , I started preparing for it immediately. I had only 2 days for preparing for the test. 19th July , 2009 was the day which was supposed to change my life. I gave the exam with full zeal and was successful too.
My father's name is Shri shiv Mangal. My father expired on the 30th of April, 1996. We are 4 brothers and 4 sisters. After my father?s death, the entire responsibility was on my elder sister?s shoulders. As my mother was not educated She got a job as a replacement for my father. My grandfather did not encourage my father for studying father but my father worked hard and studied MBBS. After joining service , he only helped others and never did anything for himself. For this reason even today the same people ask money from my mother and sister. My elder brother , who is doing his Btech in Lucknow now has inspired me a lot. I was a very dumb student in standard 1 and my teachers used to call me names. In standard 3 , my elder brother got me admitted into an English medium school. I started coming second in class from standard 5. It was the same year when my brother guided me to prepare for the entrance at Navodaya Vidyalaya and I cleared the entrance there. I lost track there but when I passed in all the three areas of the National talent Search Examination in class 8th , everyone praised me in school. It was then that I started realising that I could do much more and dreamt of being successful in future. I started working hard for achieving my goal. I had great expectations from myself in standard 10th. Till my half yearly exam, I stood first in class but then I fell ill and two months got wasted. I do not believe that I got less marks in 10th because I could not study for those two months. There were many other reasons for this also. The syllabus of 10th class can be completed in 3 months time only. My teachers explained to me that the marks in 10th class do not matter much but it does matter how a student does after 10th class. The opportunity to study which I have got after my 10th class is achieved by one in a lac students. That is why I have started working very hard and this hard work will not stop until and unless I get the desired results for which I am here today.
From JNV Fatehpur, Uttar Pradesh.
Coaching Location: JNV Bengaluru Urban, Karnataka. (IIT-JEE 2009-11).
Current Institute: IIT Kanpur, Uttar Pradesh
Stream: Mechanical Engineering
Yr of expected graduation: 2015
Coaching Location: JNV Bengaluru Urban
Batch: JEE 2011
Graduation College: IIT Kanpur
Stream: Mechanical Engineering
Scholar Form