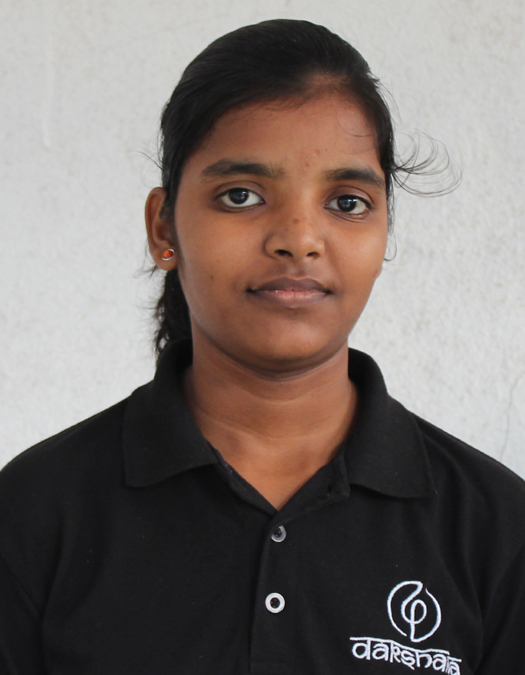 Deepika Garg
JNV Baran, Rajasthan
I'd like to become a Dakshana Scholar and hopefully attend Medical college
Deepika garg
Dakshana roll no. - 18429042464
I,d like to become the dakshana scholar &hopefully attend medical college because as far as my concern
it is the only place where a aspirant get the oppurtunity to fulfill her dreams. i want serve my country,
society & want to do all i can do for its beneficial & dakshana is best step towards this dream.
it is providing so much help to a needy that aspirant get full of confident that she can also qualify NEET.
It is providing the best education to students who can't afford it due too their financial condition
& is making their future bright.Financial condition become a hinderence in the success path of many students.
Dakshana is removing such a hinderence by its programm of educating bright & needy students.
I too belongs to a poor middle class family where my parents do not have that much money that they can bear
my educational expence. also they have the responsbility of my younger brother & sister.
so now i want to study hard as much as i can do. I want my parents to have proud on me.
i want to fulfill all the dreams they have which they had sacrified to complete ours desire.
they want to see me a successful doctor serving for our society & i want to make their dream true.
l want to secure future of my brother& sister & i think that dakshana is the best step to make these dreams true.
Before my introduction to dakshana i thinks my future to be in dark as i was not able to see a single shine
.even though my parents were ready to provide me coaching but i knew that if i do that i will push my youngers future
to dark.but now after joining dakshana i will put all my potential to fulfill all the expectations that are put on
me by my family society & dakshana. my dream is to now be the topper of NEET2018 so that i was be able to move straight
to my destination & i know that i can do it in the dakshana due to its best quality education.
It is providing the best facilities to its scholars.I suppose to fulfill all my dreams in a association with the dakshana
& i will make them true.
From JNV Baran, Rajasthan
Coaching location: Dakshana Valley Pune, Maharashtra. (NEET 2017-2018)
Coaching Location: Dakshana Valley
Batch: NEET 2018
Scholar Form