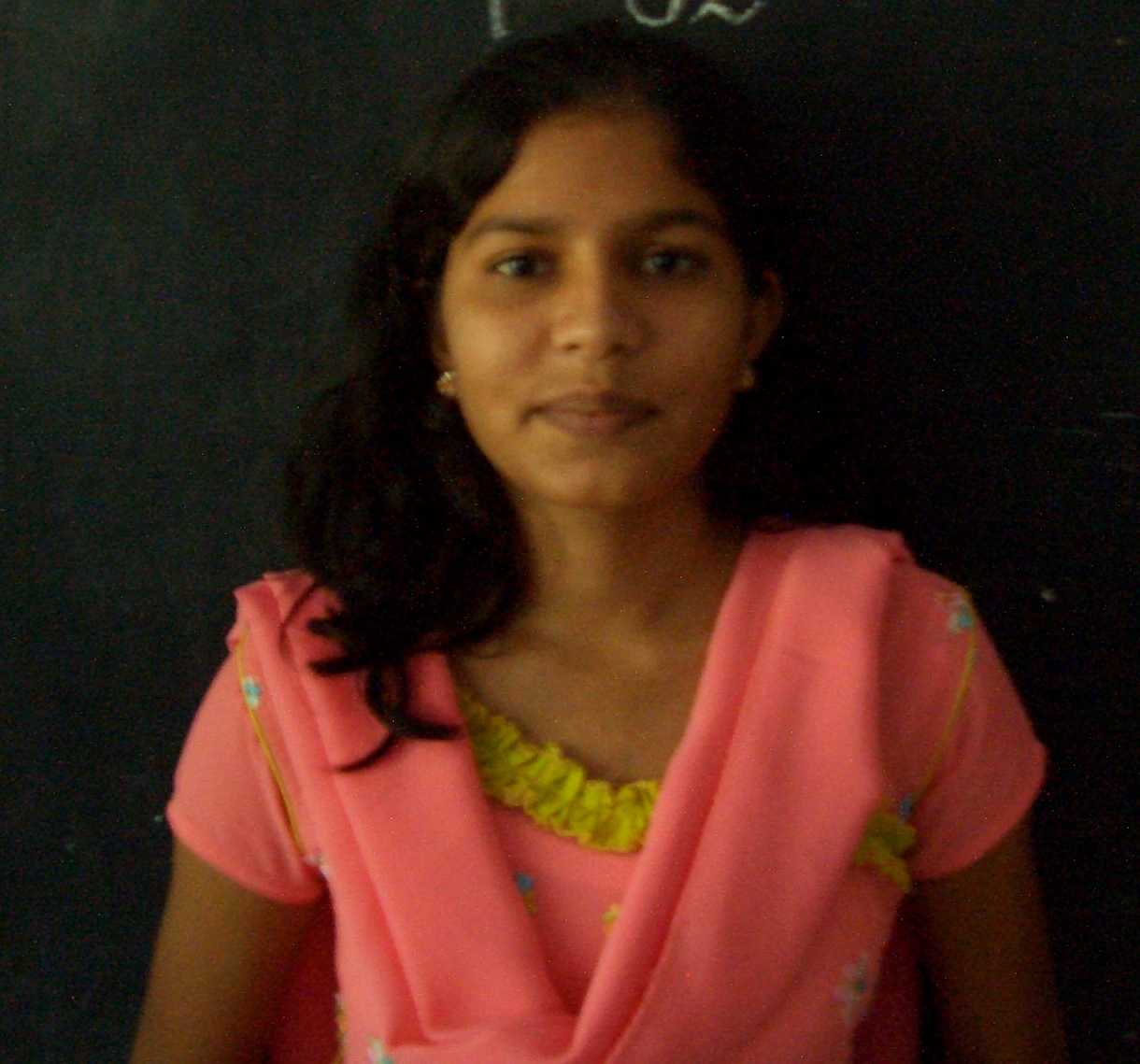 Deepika Chauhan
JNV Barwani
I'd like to become a Dakshana scholar and hopefully attend IIT
At first I would like to share my experience. When we went from Manpur to Bhopal to appear for the test, we thought that it would be a very easy test. When the exam got over , we realized that no exam is easy. All exams require a lot of hard work. At that time , I told everybody that I will not pass this exam. Everybody consoled me by saying that I will be selected.
When I was about to come to Pondicherry, I went to my house for a day before that thought of meeting with everyone before leaving. In my childhood I did not listen to anybody and my relatives considered me good for nothing. As I grew , my parents and grandparents helped me to become a better person.When I went to my village , all my relatives sat in one place.everybody was talking to me.every body was of the opinion that I was be joining Panchmani which is situated in Madhya Pradesh only. But then I told them that I am joining Pondicherry and not Panchmani. Nobody could recognize Pondicherry. Nobody was so educated that they understood the map of India. Even I do not know about all places in India. My maternal grandparents are not educated. My mother explained to them that I was going near the sea. It was only after that they understood. They have travelled to all religious places and know that the sea is far away from Madhya Pradesh.
When all of us were sitting together , my uncle asked me how I was selected. I told him about the exam which I appeared in Bhopal. I was the only one selected from my school.
Generally I am scared to talk in front of my uncle but that day I spoke from my heart in front of everybody. I told everybody that if the government is spending so much money on us, then we must make best use of it. I know that my parents will not be able to spend money for my IIT JEE coaching after my 12th class. My father is retired from service and my mother is a nurse. The coaching would involve hostel expenditure apart the regular coaching fees. My parents cannot afford it even after taking a loan.
My mother and elder brother had come to meet me in the month of August when I was still in school in Bhopal. My brother was mocking at me after asking me about the test results. I did not have anything to say at that point of time. I always told my brother that I will qualify in the IIT ? JEE examination. The examination which was conducted in Bhopal was for the IIT-JEE coaching. If I am unable to qualify for that exam, qualifying for IIT is a dream. I never took the words of my brother in a negative manner. My brother did not mean that I should stop dreaming about IIT rather I should start working hard which I will do for sure.
I have three best friends , Ravi, Rahul and Nandini. Nandini had told me that Ravi and Rahul will be coached in Indore. She asked me to try for it to but I refused because I could not afford it. I was lucky to have not taken TC from Navodaya because of which I have been able to take admission here. I thank Dakshana Foundation from the bottom of my heart for choosing me for this coaching.I always thought I would not go ahead in life till I stay in Navodaya.
From JNV Barwani, Madhya Pradesh.
Coaching Location: JNV Puducherry, Puducherry (UT). (IIT-JEE 2009-11).
Graduated from: MANIT Bhopal
Stream: Computer Science
Placed at: Unisys Global Services India Private Limited
Designation: Associate Engineer
Note: This is an exact reproduction of the essay sent to us.
Coaching Location: JNV Puducherry
Batch: JEE 2011
Graduation College: MANIT Bhopal
Stream: Computer Science
Company Name: Unisys Global Services India Private Limited
Scholar Form