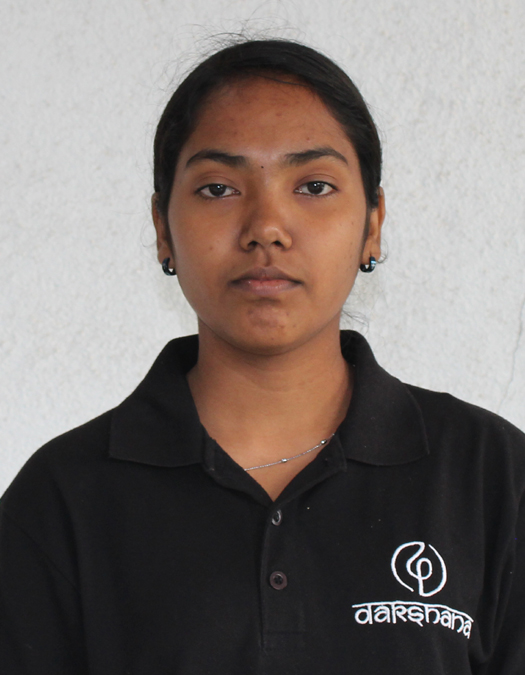 Athira M S
JNV Thiruvananthapuram, Kerala
I'd like to become a Dakshana Scholar and hopefully attend Medical college
I want to attain a good rank in NEET next year and I want to get a merit seat.Its my parent's dream ,according to me its my responsibility to fulfil their dream.
At first I had no interest this profession.I was very interested in teaching.but when I was in d8th class I came to know about my parents dream.At that moment also I does't feel any interest.but as years passed, my decision changed.I decided to fulfil my parents dream.It was not the reason that my parents forced me ....it was my own decision.There are many reasons.I am from a family which is not under good financial background.My parents are not well educated also.....so they does not have any permanent job also.my parents were struggling a lot to look after my family.They were very conscious about my education.After i got admission in jnv they were dreaming about my bright future.They want their daughter to be a good doctor.Finally i decided to concentrate on medical field.Then a thought came to my mind .....how can i achieve that dream.I asked my teachers and friends and came to know that I should qualify NEET exam.After 12th I decided to go for entrance coaching.But it was very expensive for one year coaching .My family cannot afford that.I was very tensed that time ,but god gave me a golden chance to write the JDST.
I was very happy .I heard a lot about Dakshana,because there was a senior student in my school who got admission last year.Dakshana is entirely different from all other coaching institutions.It is an institution to help the children those who are not from good financial setup by giving them one year free entrance coaching.It is very helpful for the children to achieve their dreams.It was my golden chance.My parents were always praying for me to qualify the test.
When i got admission my parents were happy.After coming to dakshana i am very confident that I can prepare well for my exam and I can fulfil my dream.I thank god to giving me such a golden chance to become a Dakshana scholar .
From : JNV Thiruvananthapuram, Kerala
Coaching location: Dakshana Valley Pune, Maharashtra. (NEET 2017-2018)
Coaching Location: Dakshana Valley
Batch: NEET 2018
Scholar Form