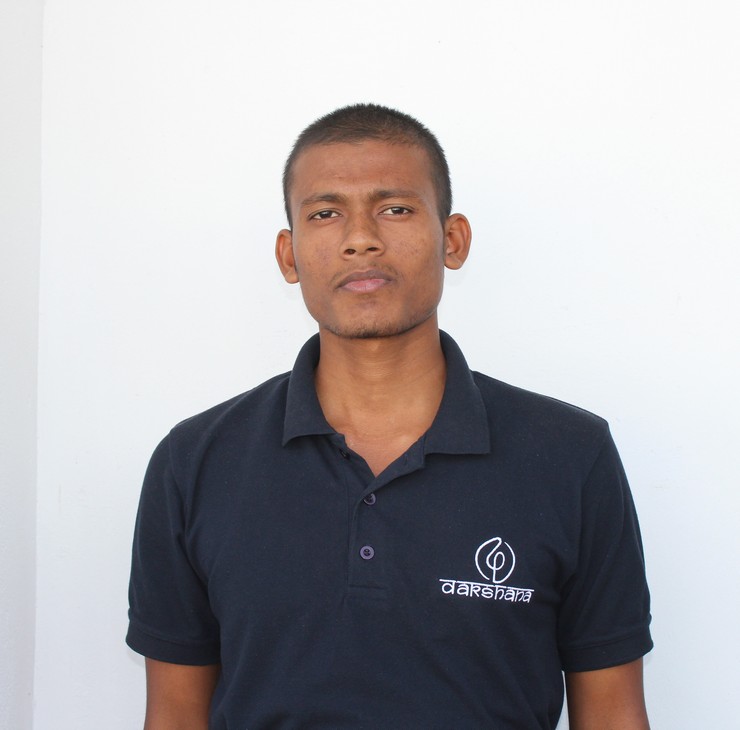 Kajol Kumari | May 22, 2021
Ashim Khuta
JNV East Medinapur, West Bengal
I'd like to become a Dakshana Scholar and hopefully attend Medical college
Q1. Introduce your family to us ? ……………..My name is Ashim khutia.My fathers name is Mukul khutia and my mother name is Joyanti Khutia. My father is a farmer and my mother is a house wife.My father is only source of income.Beside we have a beetle leaf farming also support my study and family somewhow.We are very poor,have a small kacha house.I have one sister.She is married.
Q2. Why should you be awarded the Dakshana Scholarship ……………..I am feeling very happy and lucky to select for this golden opportunity.when I was read in lower classes I dreamed about Dakshana and now that day come.I try to my best level to crack this exam.If I not selected I have a wish to continue my study in medical science.
Q3. What is your ambition in life ……………..I am belonged to a very rural area.From my childhood I have a great wish to serve for poor people and want to be a good doctor.
Q4. How would you like to contribute to the society and the world when you become a successful …………….when I became a successful person I of cource tribute my all things for the nation according to my level.
Q5. Describe an incident in your life that has motivated/inspired you to do better……………..My motivational man is Mr. Pradeep Singh,who is the physics teacher of Dakshana valley. After listing his biography, I am very motivated.
Q6. Tell us about your interests and hobbies ……………..I have a great hobby to know the anatomy of animals and living things.
Coaching Location: Dakshana Valley
Batch: NEET 2020
Graduation College: College Of Medicine Sagore Datta Hospital
Stream: MBBS
Scholar Form