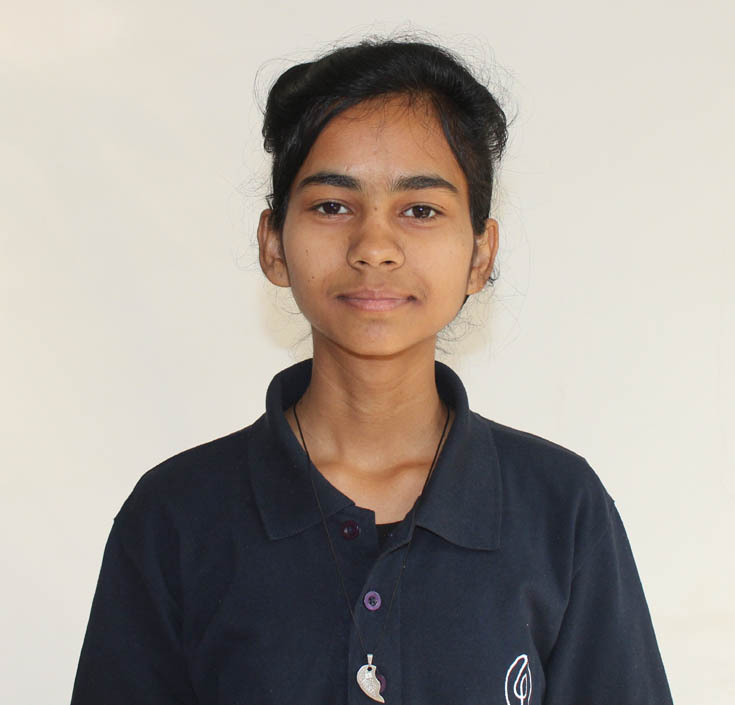 Kajol Kumari | March 1, 2021
Asha
JNV Bhiwani Haryana
I'd like to become a Dakshana scholar and hopefully attend IIT 
Q1. Introduce your family to us ? ……………..My Father'S Name Is Rampal Nehra. He Is A Labour. He Always Support Me In My All Work And Always Cooperate Me For My Studies. My Father'S Dream Is That One Day I Become An Ias Officer. My Father Is My Strongest Point.
My Mother'S Name Is Parmila Devi. She Is A Housewife. She Always Cooperate Me In My All Work And Always Motivated Me. I Have Two Younger Brothers , Anand Nehra & Sandeep Nehra. They Always Help Me To Achieve My Goal And Always Try To Make Me Happy. And My Grand Mother Always Asked Me To Do Hard Work.
Q2. Why should you be awarded the Dakshana Scholarship ……………..I Want To Be Awarded The Dakshana Scholarship Because My Economical Condition Is Too Poor. And My Family Condition Not Good. I Want To Become An Iitian And My Condition Is Too Poor So I Want To Become A Dakshana Scholar To Achieve My Dream For Become An Iitian.
Q3. What is your ambition in life ……………..In My Life , I Want To Become An Ias Officer. And I Want To Fulfill All Dreams Of My Parents.
When I Become A Successful Person ,Firstly I Will Try To Overcome Our Country Poverty. And Make Our Country Clean. I Want That All Poor People In Our Country Live A Happy Life.
Q5. Describe an incident in your life that has motivated/inspired you to do better……………..My Grand Mother'S Condition Always Motivated And Inspired Me Because My Grandmother'S Eyesight Very Weak . She Cant See Anything And Her Condition Always Motivated Me To Achieve My Goal. My Dreams Is That My First Salary Used For Her Eyes Operation. And My Buaji Is Best Inspiration For Me….
She Is A Lecturer In Govt. School , After Very Hard Work And So Many Problems She Achieve Her Goal. She Is Ideal For Me.
Q6. Tell us about your interests and hobbies ……………..My Hobbies Are Reading Magazines , Drawing , Singing , And Listening Songs.
I Always Interested In Solving Puzzles And Travelling On Historical Places.
Coaching Location: Dakshana Valley
Batch: JEE 2021
Scholar Form