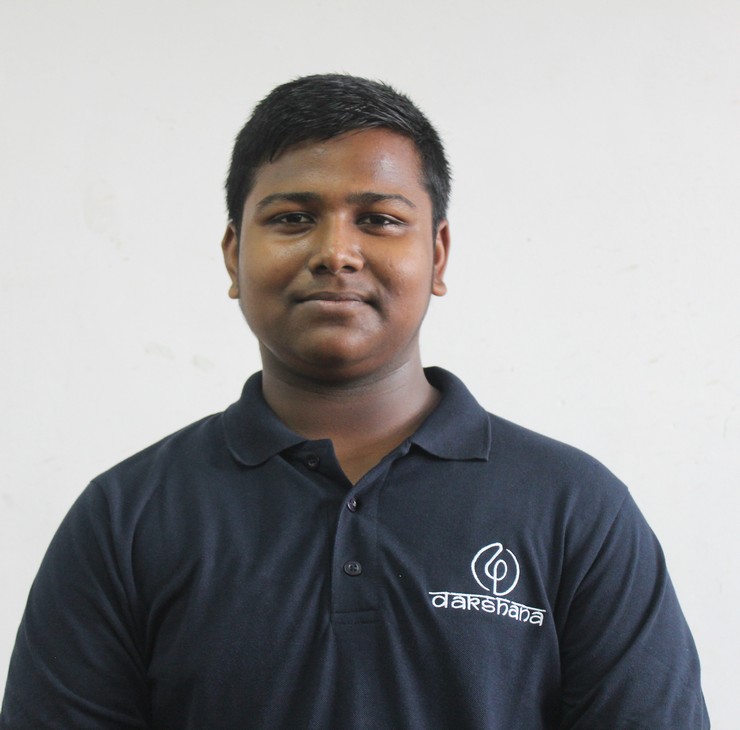 Kajol Kumari | February 27, 2020
Anubhav Tarai
JNV Junagadh (Giri Somnath), Gujarat
I'd like to become a Dakshana Scholar and hopefully attend Medical college
Q1. Introduce your family to us?..My father is a contract based driver, driving a truck, just to fulfill our needs. They feel so happy. when I get first into the class. Their dream is that I would top in board also.
My mother is an house working hard for us and struggling against conditions.
My sister had studied until 10th but she had to leave because of personal issues.
Q2. Why should you be awarded the Dakshana Scholarship ……………..I would be very sincerer towards my work and I would make the name of Dakshana. In 2020-21's NEET + AIIMS. The topper AIR _ 1 will be from Dakshana and that will be me.
If I would not select this time then I will try next into twelfth but this time is the best.
Q3. What is your ambition in life ……………..My ambition is to be a Nero Surgeon or to research over genitics and develop over that filled and I would like to complete college from AIIMS, New Delhi
Q4. How would you like to contribute to the society and the world when you become a successful ……………..I would like to research over genetics in my future life. I would like to provide free services to medical all those people who could not offer their family a good hospital. But pray god that in future there will not be so much requirement of hospitals, God make all of them healthy
Q5. Describe an incident in your life that has motivated/inspired you to do better ……………..I have gone or just passed near the death many times, But some positive energy has saved me. It tells me that I have to do something in my life. It motivates me to go on and My father's and Mother's struggle in the life is the real thing/ power that motivates me to do better & better in life.
Q6. Tell us about your interests and hobbies ……………..Art is my hobby and music is my passion. This year only I got selected for the national Kala Utsav.