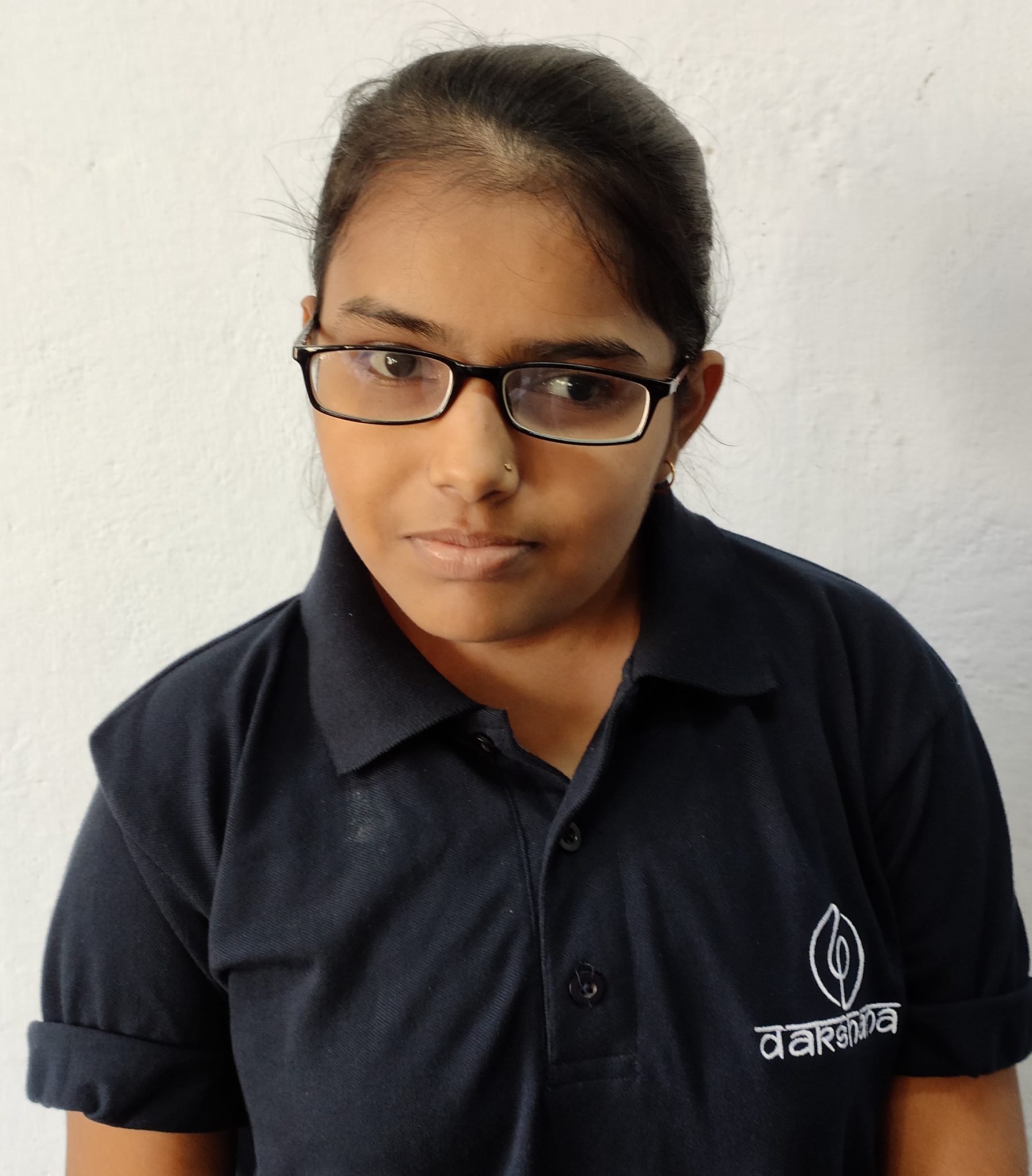 Kajol Kumari | February 27, 2020
Ananya Yadav
JNV Prakasam - I, Andhra Pradesh
I'd like to become a Dakshana Scholar and hopefully attend Medical college
Q1. Introduce your family to us?..My father's name is Krishna Naik. My father is a farmer my mother is Lakshmi Bai. She is a housewife . My brother's name is Manthru Swami Naik. He is doing degree in andhra university. They like to see me as a good doctor. My uncles are farmers.
Q2. Why should you be awarded the Dakshana Scholarship ……………..Because I want to become a doctor to serve poor people. My father is a farmer. If I am not selected to be a dakshana scholar ,two year I will study in navodaya upto 12th net I will join for NEET coaching.
Q3. What is your ambition in life ……………..My ambition in my life was to become a doctor.
Q4. How would you like to contribute to the society and the world when you become a successful ……………..I would contribute all my hard work toward poor people. I would like to help poor people who is living in poor condition in slum areas.
Q5. Describe an incident in your life that has motivated/inspired you to do better ……………..When I have seen my senior who become doctors,engineers,managers I inspired a lot to do better.
Q6. Tell us about your interests and hobbies ……………..My interest are playing ,observing and doing yoga ,singing etc.
Coaching Location: JNV Silvassa
Batch: NEET 2021
Scholar Form