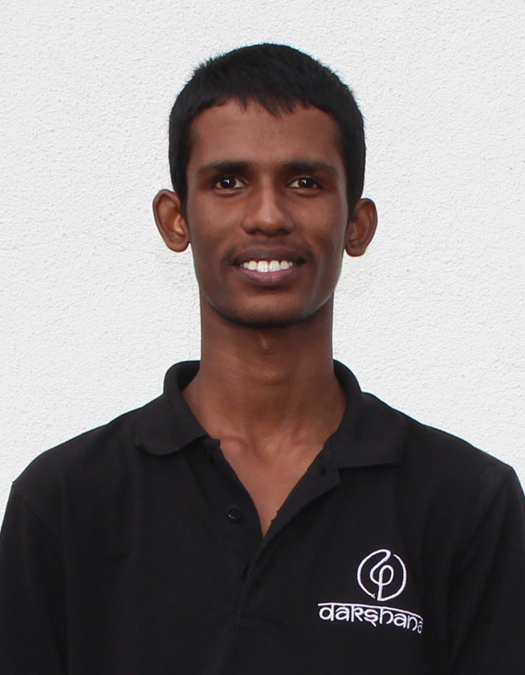 Amit Kumar
JNV Ranchi, Jharkhand
I'd like to become a Dakshana Scholar and hopefully attend Medical college
This is my very keen desire from my early childhood and my hobby too , to help
people , so according to my intrest , my teachers and friends advised me to be a
doctor . No doubt , career in medical science is of my intrest and choice , but the
main problem is the economical condition of my family .
My family economical background is not so good that i can afford any private
coaching for medical preperations so DAKSHANA will be bright and shining path
for me to challange my economical conditions and to achieve my goal.
sometime before i has ped the idea of being a doctor , but when i heard
about DAKSHANA , a ray of hope has arised in my mind and i again recollected
my willpower and start putting my efforts to give my best .
No doubt Dakshana is doing a great and really aprreciable job for those children
having unlimited potential but thier talents are crused under the burden of poverty .
Dakshana is path for every poor child who wants to do something for the nation .
DAKSHANA is like a boon for me , and many of the students facing such problems .
I heard about Dakshana from my seniors and according to their guidence and
explanations Dakshana will be a LOT for me .................A GREAT HELP...............
Many of the students has joined DAKSHANA and they are at top positions in thier
fields . I have no words to appreciate the work of dakshana ,............... just i can say
is that ......................THANKS DAKSHANA ..................
DAKSHANA .......infinite good .
AMIT KUMAR
dakshana roll no. 18616204620
From JNV Ranchi, Jharkhand
Coaching location: Dakshana Valley Pune, Maharashtra. (NEET 2017-2018)
Coaching Location: Dakshana Valley
Batch: NEET 2018
Scholar Form