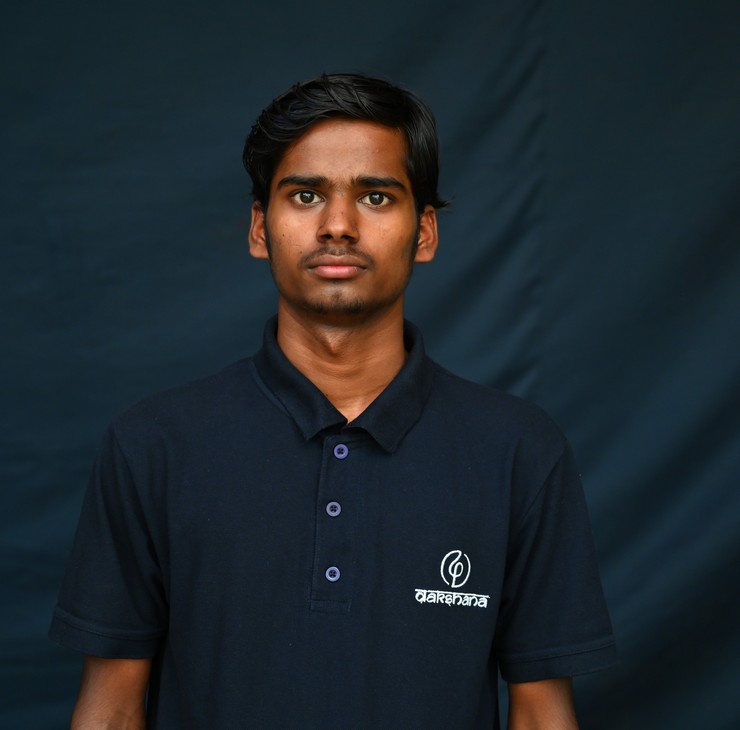 Kajol Kumari | May 19, 2020
Aman
JNV Siddharth Nagar, Uttar Pradesh
I'd like to become a Dakshana scholar and hopefully attend IIT
Q1. Introduce your family to us?..My father is a farmar .My mother is a house wife. We are nine siblings. My elder brothers works in a private company.
Q2. Why should you be awarded the Dakshana Scholarship ……………..I should be awarded Dakshana scholarship because of I wants to go in iit college and also it gives free coaching.After that I want to serve our country.
Q3. What is your ambition in life ……………..My ambition is to be a scientist in my life .
Q4. How would you like to contribute to the society and the world when you become a successful ……………..I would like to first respect to the society when i become successful. Always we should be dedicate for our country.
Q5. Describe an incident in your life that has motivated/inspired you to do better ……………..When i went to odisa from our jnv as a migration student.I saw APJ Abdul Kalam missile center in chandipur.There was prohibited to inter inside the boundry. Idetermined that one day when i have been a scientist then there will be no restriction to enter inside .They will allow himself to enter. This event motivated me.
Q6. Tell us about your interests and hobbies ……………..My intrest and hobbies are to study famous persion book as autobiography of APJ Abdul Kalam and to play bolly ball.
Coaching Location: JNV Kottayam
Batch: JEE 2021
Scholar Form