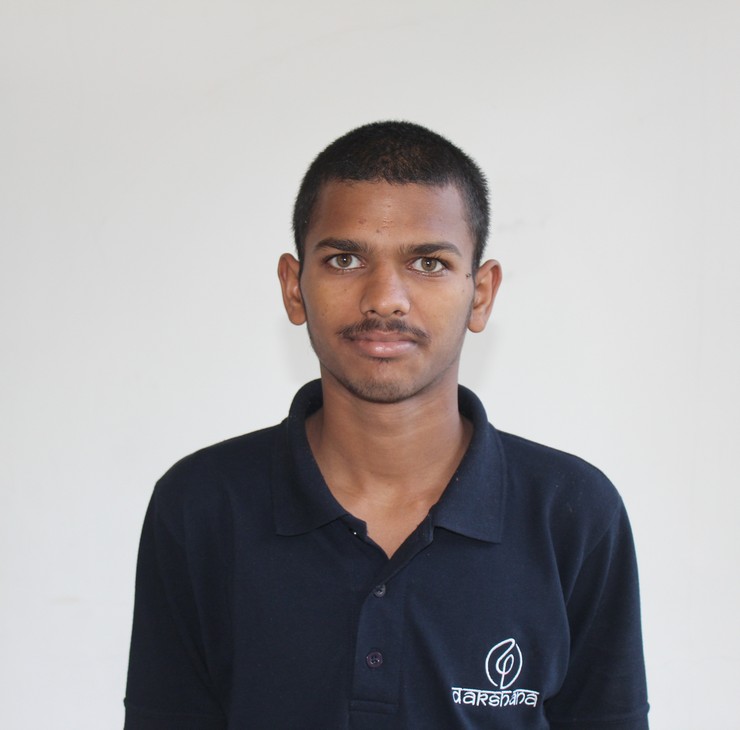 Kajol Kumari | May 21, 2020
Akash Rajak
JNV Pratapgarh, Uttar Pradesh
I'd like to become a Dakshana scholar and hopefully attend IIT
Q1. Introduce your family to us ?….my family is very short. my father name is om prakash rajak and my mothers nameis meena devi she was housewife and my brothers name is vikash rajak and shashank rajak. we lived with very happy.i want to become a sucssecfull person.
Q2. Why should you be awarded the Dakshana Scholarship ……………..I want to preperation for iit to do b-tech and next study of science but we are not much money for coching fees thats why we want to awarded the dakshana scholarship.if i will not selectedthen i can prepare wit myself at the home.
Q3. What is your ambition in life ……………..my ambition was to become a social deveiopment by giving our times in the deveiopment of country and i want to help another person.
this is our ambition to contribute our most time for devloping our society and then world .i always come forward for the help of another person and give that things which he required.
Q5. Describe an incident in your life that has motivated/inspired you to do better……………..there is no incident in our life which inspired me.
Q6. Tell us about your interests and hobbies ……………..our intrest in study chemistry and i also want to play cricket and see all the international match cricket occurs inb the world i likes cricket match very much i also likes self study.
Coaching Location: Dakshana Valley
Batch: JEE 2020
Scholar Form