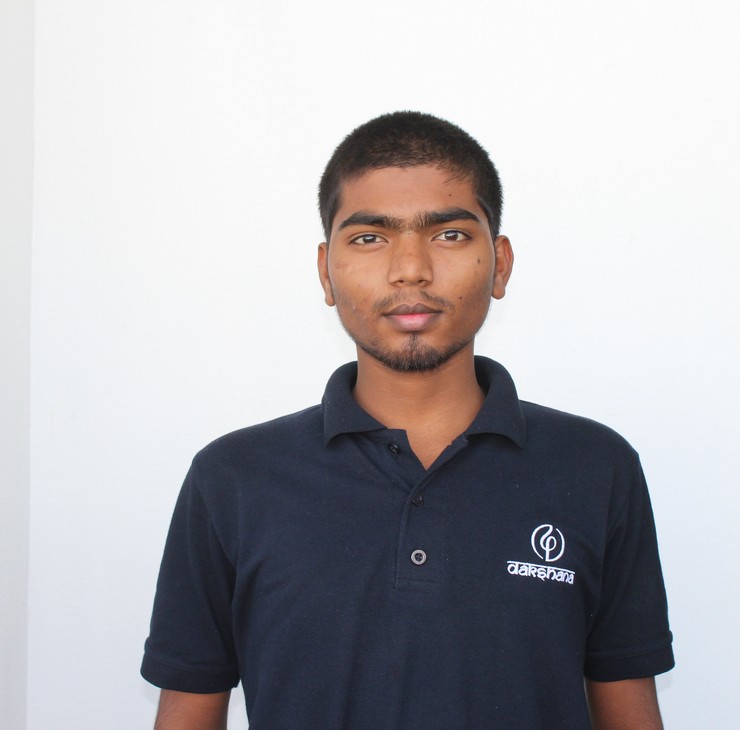 Kajol Kumari | March 17, 2021
Ajeet Kumar
JNV Gorakhpur, Uttar Pradesh
I'd like to become a Dakshana Scholar and hopefully attend Medical college
In my family there are five members. One is my elder brother, second is my little sister, third one is my Papa, fourth one is my Amma and i am the fifth one of them. My father is a labourer. My mother is a housewife. My elder brother is studying in graduation till. Now my small sister is studying class 8th from another school.
Q2. Why should you be awarded the Dakshana Scholarship ……………..I want to join Dakshana because i belong to a poor family and my mother or father is not able to teach me in other coaching institute so that i can prepare myself for medical entrance exam. My elder brothers and other jnv seniors told me that the environment outside the Navodya is also not so good. Their behaviour is also not so good. If i will not be selected in Dakshana i will study at home and prepare myself for medical entrance exam to qualify.
Q3. What is your ambition in life ……………..My aim is to become a very good and well known Doctor in my life. I want to build up my family conditions and want to help other students like me to complete their ambitions. I want to open a hospital which can provide free medical faculties to other poor people so that they can get a good and healthy life.
I want to become a doctor so that i may contributes to my society and the world. After being a very good Doctor its my dream to provide the poor families and societies of my country a free medical hospitals so that they get good health.
Q5. Describe an incident in your life that has motivated/inspired you to do better……………..When i came in Navodaya i saw students like me who were belonging to very poor families like me but struggling day and night to get education and i have seen hope in their eyes to become a good person and to build their carriers so that they can serve their families and others. It inspire me a lot and i also started studying and working hard to get succeed in my life.
Q6. Tell us about your interests and hobbies ……………..Besides studying, i like to play football. I usually wake up early in the morning and starts running in my school field. I feel courageous and my innersoul get filled with joy and happiness.
Coaching Location: Dakshana Valley
Batch: NEET 2020
Scholar Form