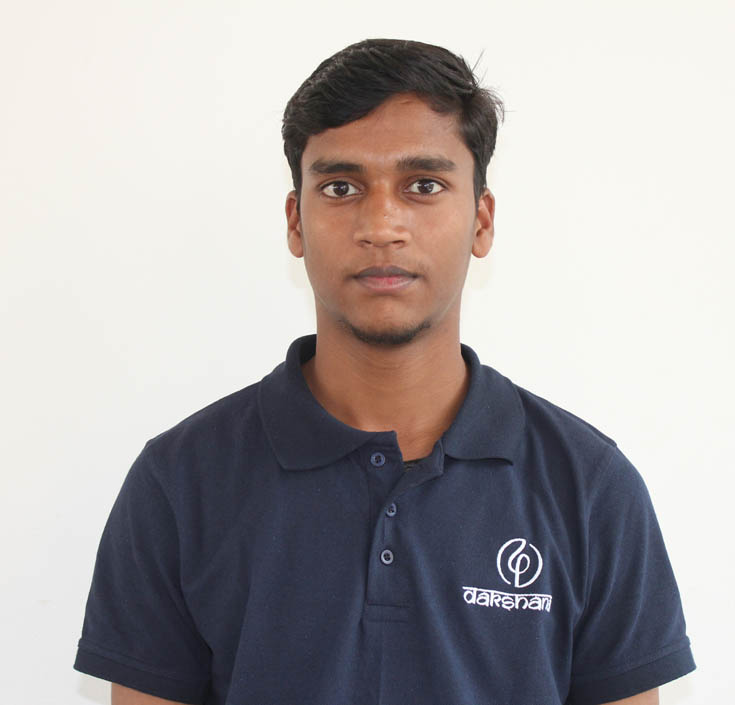 Kajol Kumari | March 1, 2021
Aditya Kumar
Shaundikuchh madhyamik +2 school rajpur Rohtas Bihar
I'd like to become a Dakshana Scholar and hopefully attend Medical college
Q1. Introduce your family to us ? ……………..I Introduced My Family, My Father Is Farmer And They Like Organic Farming On Land They Also Want To See Me As A Doctor In Future. My Mother Is A Housewife And They Like Making Food.
I Have No Brother I Am The Only Son Of My Parents And Two Sisters.
My Elder Sister Is Also A Housewife And My Younger Sister Is Now Studying In Government School.
Q2. Why should you be awarded the Dakshana Scholarship ……………..I Should Awarded The Dakshana Scholarship Because My Family Is Not Able To Afford Money For Coaching For Neet But They Have Dreams To See Me As A Doctor And I Also Heard About The Dakshana From My Friends That The Excellent Platform Is To Excellent For Competitive Examination If I Not Selected For Dakshana Scholar Then I Prepare For Neet Through Myself And Self Study.
Q3. What is your ambition in life ……………..My Ambition Of Life Is To Become A Good Doctor And Best Citizen For Our Country When I Am Become A Doctor Then I Have A Plan For A Future That I Serve A Medical Facility Totally Free For Poor People. I Want To Become An Neurologist
When I Am Become A Successful I Like To Contribute To The Society And The World To My Dedicated Work And Passionate About The Profession When I Earn Some Money Then I Have A Plan For The Poor Students Who Want To Become A Doctor And Engineer And I Also Contribute To Dakshna As A Volunteer As If I Free .
Q5. Describe an incident in your life that has motivated/inspired you to do better……………..I Have Two Incident In My Life That Inspired Me Too Much When My Uncle Was Not Taken Admission In Medical College Due To Money Problem That Time I Decided To Become A Doctor However That Is Possible Second Incident Is That My Small Sister Have A Mind Problem That Do Some Amazing Behaviour Related To Mind .Many Doctors Check Them But The Reason Not Found Yet. So I Am Decided To Become A Neurologist And Find Out The Reason Of The That Problem. Doctor Profession Is My Passion
Q6. Tell us about your interests and hobbies ……………..My Hobby Is To Play Cricket Volleyball And I Am Interested To Read Book And Encyclopedia.
Coaching Location: Dakshana Valley
Batch: NEET 2021
Scholar Form