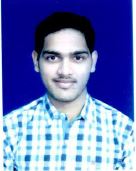 Aakash Sahu
JNV Deogarh
I'd like to become a Dakshana Scholar and hopefully attend Medical college
I'd like to become Dakshana Scholar and hopefully attend IIT because I have strong determination and vigorous deserves to crack AIIMS with good rank. There are lots of dreams of family members, my beloved teachers, my village, my society and my friends. Since my birth I have a great dream to become a good doctor in my future. All have a great believe on myself. Their love and affection is also a part of my journey. Each and every time that is supporting me and giving energy to move forward.
DOCTOR, definitely a good profession to serve the people. It is believed that doctors are second god. It is a loyal profession. A good human being can become a good doctor. They are distinct by their behaviour, manners of lifestyle. In this era, our society our region, our country need such doctors. I know it very well the blessing of god, elders and teachers is very much crucial to reach the destination.
No doubt it there is a will, there is way. Everything depends upons the persons determination.
Dakshana Foundation is such a platform, where we get all type of regiment?s to reach of such good. It give proper environment which help to maintain place and calm mind. Its systems and regulation provides a royal personality. The teaching and lodging all the thinks, which are provided here are excellent.
Specially I am very much thank you & JNV. This is the turning point of my life today. Whatever I have all is the contribution of Navodayas only.
Now I have given a golden opportunity and right platform to reach my goal. I am proud to a Navodayan also proud to be a dakshana scholar.
Coaching Location: Dakshana Valley
Batch: NEET 2017
Scholar Form