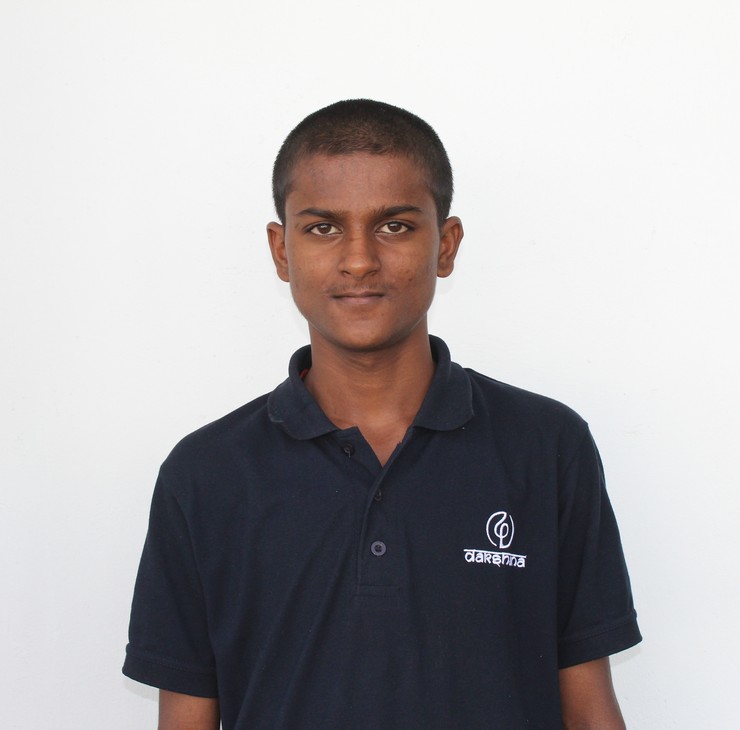 Kajol Kumari | May 21, 2020
Kaushlendra
JNV Lucknow, Uttar Pradesh
I'd like to become a Dakshana scholar and hopefully attend IIT
Q1. Introduce your family to us ?….my father name is Bhoopendra kumar he is a farmer and my mother name is Kiran devi she is a house wife ,but sometimemy mother help my father because my father is only man in my familyand his workis very hard,to work in field with full efficiency.i have three sibling one sister, two brother.my brother also an navodayan and my family also have a experienced lady my grandmother ramrati thats all about my family.
Q2. Why should you be awarded the Dakshana Scholarship ……………..I awarded dakshana scholarshipbecause i have no way to preparefor jee due to my family condition.so in this way i awarded the dakshana scholarship. income problem is major problem of my family and have very small family income,so i can never prepare jee exam.But dakshana is the my first and last choise to prepare jee. in this way i have need o dakshana scholarship. if i am not selected to be a dakshana scholar than i can never prepare jee exam but i itself prepare for jee.
Q3. What is your ambition in life ……………..I have a big dream to give my service to india as a engineer. so in this way i want to a engineer andgive my contribution to our countyand helps the people who are very poor and those who are not a not able to eat sothing,and also not get a better education so i want to helps poor by giving some donation for poor people and make them a better people.
I would like to give my contribution to the society and world in every way . when i become a engineer then firstly i want to give my service to our country and make a good environment . and i also want to work for poor people by helping them by giving a better education and health . when i become successful i work for our country.
Q5. Describe an incident in your life that has motivated/inspired you to do better……………..when i was not get a better in jee advanced in my first attempt then i clear that i do better in next time and start my life changing moments.i have only and only become an engineer by getting a better iit . in this way i motivated and started work hard.i have remember one more incident when i look in my fathers eyes he treat me as a engineer because it is my aim not my father aim . my father aiiways motivated me for getting a good institute.
Q6. Tell us about your interests and hobbies ……………..my first interest and also hobbis is to play game like crichet , basketball,football and chess.and after that i very much likes my books to read and write .i also like to make different type of friends.
Coaching Location: Dakshana Valley
Batch: JEE 2020
Scholar Form