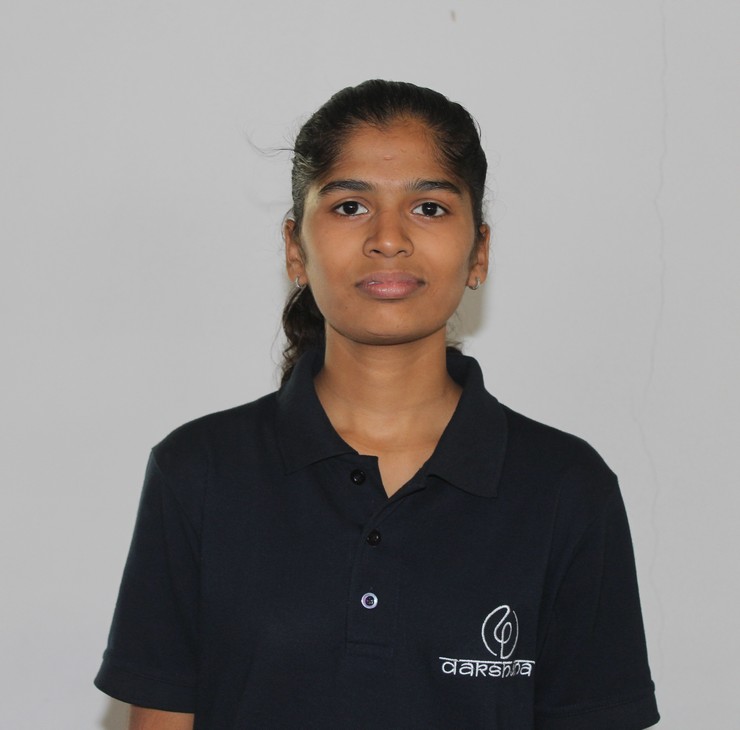 Kajol Kumari | May 21, 2020
Drashti Mahendrasinh Kher
JNV Bharuch, Gujarat
I'd like to become a Dakshana scholar and hopefully attend IIT
Q1. Introduce your family to us ?….My father's name is Mahendrasinh Prabhatsinh Kher. He is a chemist on contract base in 0.N.G.C. He likes planting , farming and watch cricket match. My mother's name is Daxa Kher. She is very good and kind. She has done Home Science.She is interested in studying till now that's why she is giving T-Y BSW Examination as a Ex-student in IGNOU. My brother's name is Shaktisinh M. Kher. He is studying in lX this year. He is very good in Yoga and want to become Scientist. My grandfather stay with us and live happily.
Q2. Why should you be awarded the Dakshana Scholarship ……………..Because l have purpose of become Scientist that's why l should be awarded for the Dakshana Scholarship. And if l am not selected for it l have to clear my JEE exam for that and try my best.
Q3. What is your ambition in life ……………..My ambition in life is to become a good person in my life and do good for all people and l know for that l have to do hardwork and now l am ready to do by means of Education.
I want to open NGO for Orphans. My aim is to become a Scientist and after becoming it l will do some good discoveries for human beings. And that's how l contribute to my society.
Q5. Describe an incident in your life that has motivated/inspired you to do better……………..My father was a good scholar in XI and XII. My father do B.Sc. and wanted to do M.Sc. but my grandfather bring back the money of fees of M.Sc. from college. My father feel bad till sometimes. From age of 19 year my father took all the responsiblity of family wholly after my grandmother's death. He do a lot hardwork in life just due to not having M.Sc. degree.
Q6. Tell us about your interests and hobbies ……………..My interests are in Playing, Dancing, Reading story books and somewhat Singing.
Coaching Location: Dakshana Valley
Batch: JEE 2020
Scholar Form