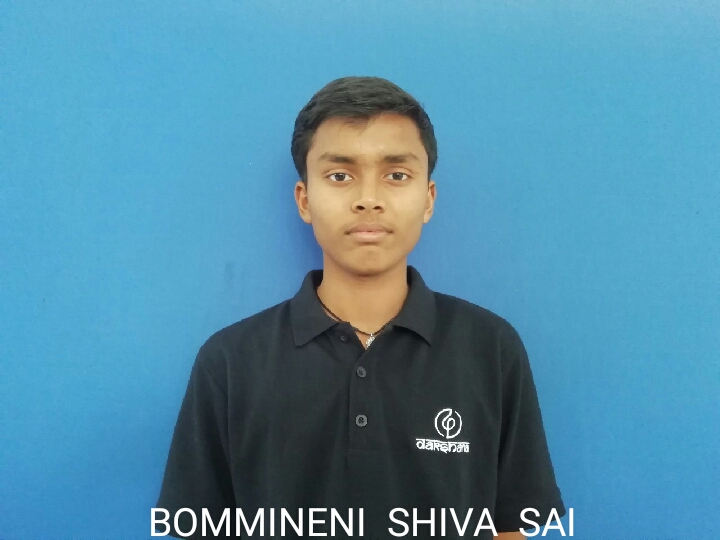 Kajol Kumari | October 20, 2018
Bommineni Shiva Sai
Jnv Adilabad
I'd like to become a Dakshana scholar and hopefully attend IIT
I want to fulfill my dreams and my thoughts and i got known that IIT is the best college for my aim. When i started my life in JNV-ADB, TS , i got known that there is a exam in 10th  class for navodayans which makes the students to get scholarship for IITJEE/NEET coaching. At that moment i fixed myself to gain that scholarship and to enter in  dakshana two years scholarship programme. And now i have achieved it. From now i will study hard to approach my aim. Dakshna is a foundation which encourages the talented students to reach the peak of their path.
Dakshana foundation can be considered as a fuel required for running the vehicles whom can be consider as a  dakshana scholars.  Dakshana is a platform for students who are preparing to enter in IIT/NEET institutions. It makes the students to achieve their goal.  Dakshana provides the best education with the best facilities along with the best faculty.
IIT is the factory in india where the most precious and prestigious future of India in engineering field  is developed and  dakshana helps in getting into IIT. It is very exciting to study with the most talented students of the respective JNV's .
I am so much interested in chemistry from class 9th and from that moment i want to live with chemistry, live in chemistry and play with chemicals. I want to continue my career in chemical engineering. So i opt fotm IIT. But it is announced that JEE ( mains + advance ) exams are included in the most toughest exams list. So normal study cannot make me to go into IIT. So i decided to first step in  dakshana then IIT.
I will see pride and glow in my parents and family faces when i reach my aim , keep them happy and make them proud. So these reasons are created in my mind, made me to hunt my talent and get selected in  dakshana.
This is the reason why i can tell that i'd like to become a  dakshana scholar and i am a  dakshana scholar and these moments are awesome excited,interesting and amazing for me.
Note: This is an exact reproduction of the essay sent to us.
Coaching Location: JNV Bengaluru Urban
Batch: JEE 2020
Scholar Form